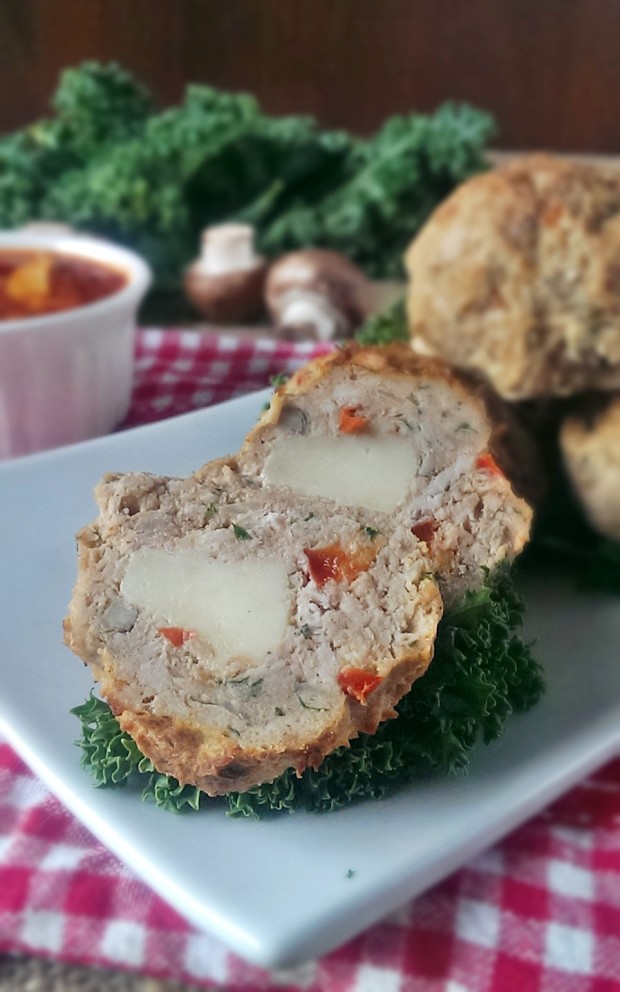 I absolutely love ground poultry, especially turkey.  It's lean, low in fat, and delicious.  You can make burgers, Bolognese, a meatloaf, and of course meatballs.
Turkey can, however, be a little dry unless it's mixed with the right ingredients.  We also have to make sure that it's stuffed with cheese, mushrooms, kale, and let's not forget the garlic too!  with this batch of meatballs, I actually grated the mushrooms, and sautéed that with some finely chopped red pepper, tomatoes, and kale and then mixed in with the turkey.
Fear not celiacs!  This recipe is gluten free!  I just used some of my favourite gluten free binder, Bob's Red Mill brown rice flour.
I was inspired to make this recipe from my buddy Curtis.  He made a batch of some Greek turkey meatballs stuffed with feta one day and they looked amazing.  Hopefully these ones keep up to his.  Italians versus Greeks, that's never happened before right?
Italian Turkey Meatballs
Prep time:
Cook time:
Total time:
Ingredients
2 pounds of ground turkey
2 large eggs
⅓ cup of brown rice flour
1 cup of buffalo mozzarella, but into ½" cubes
1 cup of finely sliced kale
5 brown mushrooms grated
½ cup diced red pepper
1 Roma tomato, finely diced
2 cloves of finely chopped garlic
1 tablespoon of olive oil
1 teaspoon of dry basil
1 teaspoon of chili powder
Salt and pepper to taste
Instructions
Heat up a pan with the olive oil and sauté the mushrooms, peppers, and tomatoes with the garlic and dried herbs.
Season with salt and pepper and cook until soft and caramelized.
Cool in the refrigerator for a few minutes.
Combine all other ingredients in with the turkey and add some salt and pepper. You can check the seasoning by taking a small amount of the turkey and browning it in a pan.
Make 2-3 ounce meatballs and put a ½" chunk of mozzarella in the enter.
Roll the meatball around and put onto a greased baking tray.
Broil the meatballs in the oven until cooked completely.
If the cheese starts to escape, you know it's done!
These guys are perfect little balls of protein for after a workout, or something you can easily freeze and pull when you want something quick for dinner.  Comment below and let me know what you think after you have tried them!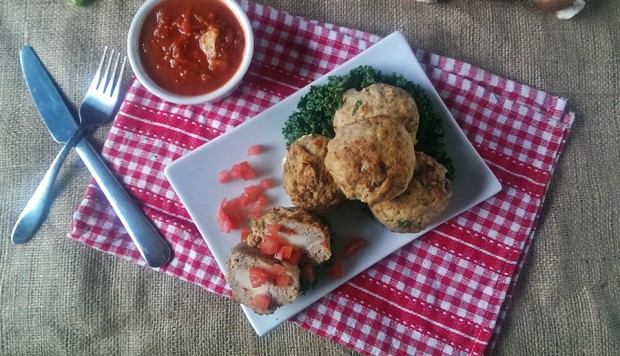 You may also like :