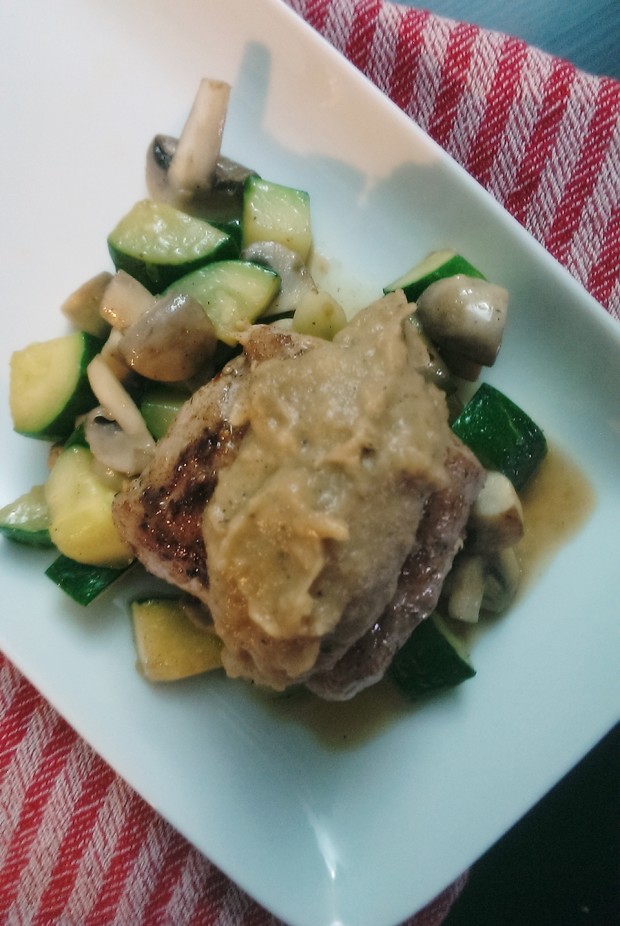 I owe this delicious recipe from one of my original chefs from The Main Dish.
Caramelized.  Onion.  Butter.  It's really as amazing as it sounds.  It's good on so many things.  You should try it on a grilled steak, with a rack of lamb, or even on your favorite steamed vegetable.
When onions are roasted properly, they give off this amazing aroma and taste.  It's sweet and subtle.  It's very easy to burn them though.  Cooking onions properly is one of the secrets to a great French onion soup.  If you under cook the onions, they will still have a raw onion taste to them.  If you over cook them, they have a bitter burnt taste to them.  The key is cooking them over medium heat for a long period of time, or in the oven at a low enough temperature not to burn them.
This recipe is a bit more high maintenance than some of the other ones I have made.  The best part is that you an make this in larger batches and freeze it until you are ready to use it.  I highly recommend making large batches too as you may not even need to freeze it!  You'll go through it so fast!

Seared Pork Tenderloin with Caramelized Onion Butter
Prep time:
Cook time:
Total time:
Ingredients
Onion Butter
2 large white onions, rough chopped
2 Tablespoons of extra virgin olive oil
2 cloves of garlic, rough chopped
2 Tablespoons of cold butter
Salt and Pepper to taste
The juice of half a lemon
Pork Tenderloin
1 Pork Tenderloin, silver skin removed
Montreal steak spice to taste
Salt and pepper to taste
1 teaspoon of garlic salt
Olive oil for searing
Instructions
Toss the chopped onions in the olive oil and season with salt and pepper. Put on a roasting pan and cook in a 350 degree Fahrenheit oven, stirring occasionally.
After about a half hour the onions should be a light brown. Cook for another 10 minutes and then add in the chopped garlic. Make sure at this point to stir a lot as the garlic can burn even easier than the onions!
Once the onions are a beautiful golden brown, add into a blender and add just a spoonful of water at a time until the onions are pureed fairly smooth. Add in the cold butter and lemon juice and blend until thoroughly combined. Add another spoonful of water if you need to!
This recipe is quite healthy for you as well.  The onions and garlic have anti-cancer properties, are great for your heart, and you could basically add anything else in there to add nutritional value.  You could do something as simple as blend in a tablespoon of chia seeds, and you will super charge this delicious butter that can be put on anything you want!  Onions, being a part of the Allium family of vegetables, is also super low in oxalate, which is great for Heather and her kidneys.  If you haven't learned about a low oxalate diet before,
check out my post on it here.
You may also like :