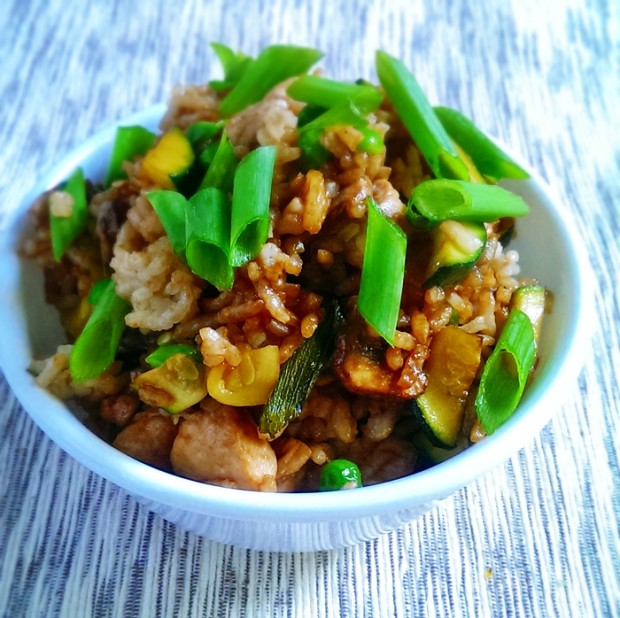 This blog post today is a bit of an emotional one for me.
The main reason why is that I am going to be posting about Heather's kidney issues.
Let's just say over the last couple of years Heather has dealt with some extreme pain because of her kidneys.
It's nothing fatal thank goodness, but I have probably taken her to the hospital half a dozen times because she wakes up in the middle of the night in incredible pain.
It's very frustrating.  She has been to the doctor countless times, and has no answers.  She has had x rays that come up with nothing, and all the hospital does is send her away with really potent pain killers.  It's a little too dangerous and scary for me.
We have seen a nephrologist a few times and he isn't even 100% sure of what it is that Heather has, but is thinking it could be spongy kidneys.  What are spongy kidneys you ask?  Well normally kidneys act as filters and removes waste from the body through your urine (simplest answer I can give you for not being a doctor!)
What ends up happening with Heather is that instead of filtering toxic matter, it can get stuck in the kidneys and form calcium crystals, which can sometimes get passed as kidney stones.
Luckily there is some hope.  Heather has seen a dietitian and we have been told she needs to go on a low oxalate diet.  She also has to stay away from alcohol too.  What a shame.
What is oxalate you ask?  The Wikipedia definition confuses me a bit, but it can be prone to sticking to minerals like calcium, and will form these sticky deposits in the kidneys.  This is where the most common form of kidney stones start.
So now we are going to try switching up Heather's routine and create a low oxalate diet for her.  What kind of food is she allowed to have on this diet?  Sadly a lot of food contains oxalate, but here is a good list of food items that we will need to avoid to see if it will help:
Drinks – beer, coffee, chocolate milk, soy beverages
Nuts – most nuts, sesame seeds, soy
Vegetables – pretty much all lettuce, eggplant, celery, carrots, olives, beets
Fruits – Raspberries, Tangerines, Kiwis, Rhubarb
There are a lot more on this list too!  What's frustrating is that a lot of these foods I thought were really healthy!  How frustrating is it that Heather can hardly have any green?! (She can have one cup a day, which isn't very much!) She can't have beets? Raspberries??
Why is this so confusing?
Heather did create a super healthy stir fry that has some things in it that she can eat!  It was a tasty dish her parents used to make for her when she as younger.  You can use either white rice or a wild rice as both are low in oxalate, as well as the mushrooms, peas, and chicken.  Most protein, eaten in moderation, is low in oxalate too.  Get your protein on!

Low Oxalate Chicken Stirfry
Prep time:
Cook time:
Total time:
Ingredients
2 cups of cooked rice, wild or white
1 chicken breast, ½ inch dice
2 cups of sliced cremini mushrooms
½ zucchini thinly sliced
½ cup of green peas
¼ cup of sliced green onions
2 cloves of garlic, thinly sliced
1 teaspoon of butter
1 teaspoon of olive oil
2 teaspoons of gluten free soy sauce
Instructions
Heat up the oil and butter in a wok and start to cook the chicken for a couple minutes.
After the chicken is 50% cooked add in the mushrooms, zucchini and garlic.
Cook until the vegetables are nice and soft.
Toss in the rice, peas, green onions and soy sauce and heat through. Feel free to add more soy sauce.
Serve
Zucchini and summer squash happen to be on the higher oxalate level, but Heather really likes it, so I added a bit to the recipe.  You can feel free to take it out if you want!
I'll be creating more recipes with the help of Heather.  If you have any stories of dealing with kidney issues, stones, oxalate or anything like that, comment below!
You may also like :