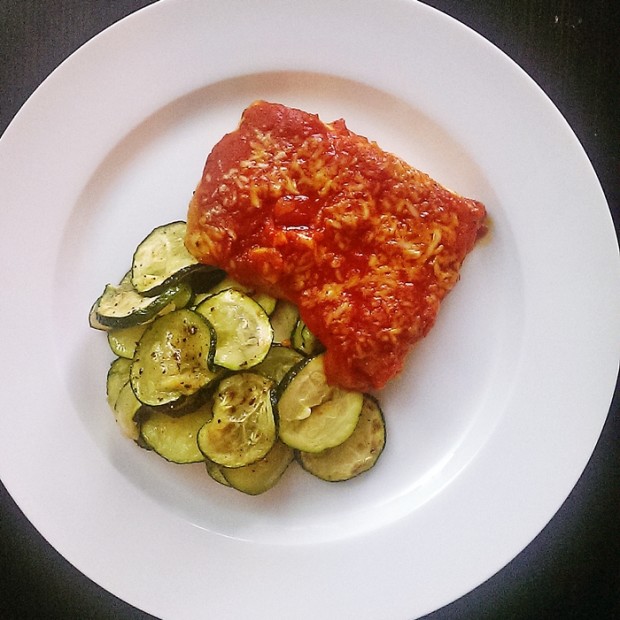 Heather wanted to have chicken Parmesan tonight with pasta.  While I love making pasta dishes for my wife, there's always a part of me that wants to be creative with classic dishes.  I wanted my version of poultry Parmesan to be gluten free, as well as loaded with nutrients and delicious flavors.  Heather and I also love making zucchini chips, so that was automatically a win for tonight's meal too.  Sadly my beloved burnt her finger helping with dinner, but she's recovering and will be better soon!  I love you baby!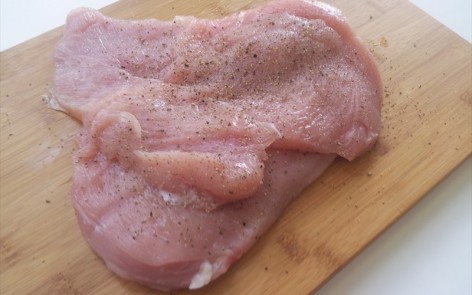 I decided that the best way to go to start off with was to actually get turkey instead of chicken.  I have a few reasons why I did this.  Turkey tastes better.  Turkey is cheaper.  I believe turkey is healthier for you too.  I got enough turkey to make 3 meals, and it cost just under $8 to buy.  Not a bad deal if I say so myself.  When you normally make a scaloppini (which is kind of what this is) You would normally use flour.  To try something different I used spelt flour, which is the same thing I used to make the gravy in my "The Way I Do Meat and Potatoes" post, and it worked great with dredging the turkey.
I pan fried the turkey with a little olive oil, and made sure to get lots of color on both sides.  I finished it in the oven with some spicy tomato sauce
and of course parmesan cheese.  Next are the zucchini chips.
I made sure to slice the zucchini nice and thin, and season well with salt, pepper, and parmesan cheese.  I laid them out flat on a baking sheet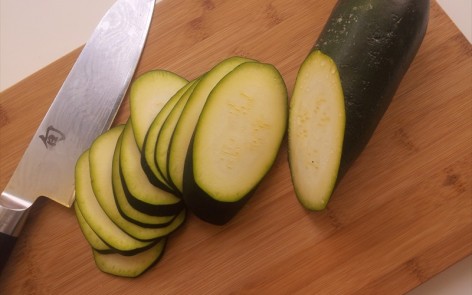 and baked them at 375 degrees F for about 15 minutes, and then broiled them for 3-5 minutes.  They came out golden brown and delicious!  They are super easy to make and are great with any protein.  I also admit they aren't actual crispy "chips" but the melted cheese adds a bit of crunch and saltiness.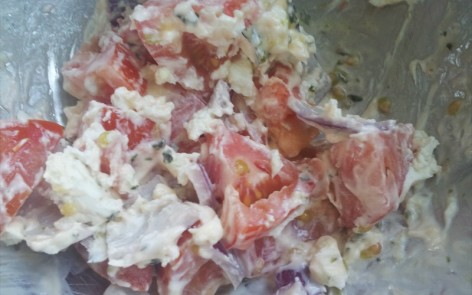 The final part was a salad to go with the Turkey parmesan.  I wanted something rich and acidic, and I thought of doing a caprese salad, which is a traditional Italian salad of tomatoes and bocconcini.  I decided to switch up the bocconcini cheese for Chevre, and the balsamic out for apple cider vinegar to make it a bit healthier, but it was just as delicious.  I think the next time though I won't over mix the salad as the tomatoes started to break down, and Heather doesn't like mushy tomatoes!  Who can blame her really.  I also added in some blanched kale and dinner was served!  This meal was so good, and didn't really take much longer than 25 minutes to make.  There was even leftover turkey so Heather could have some gluten free pasta.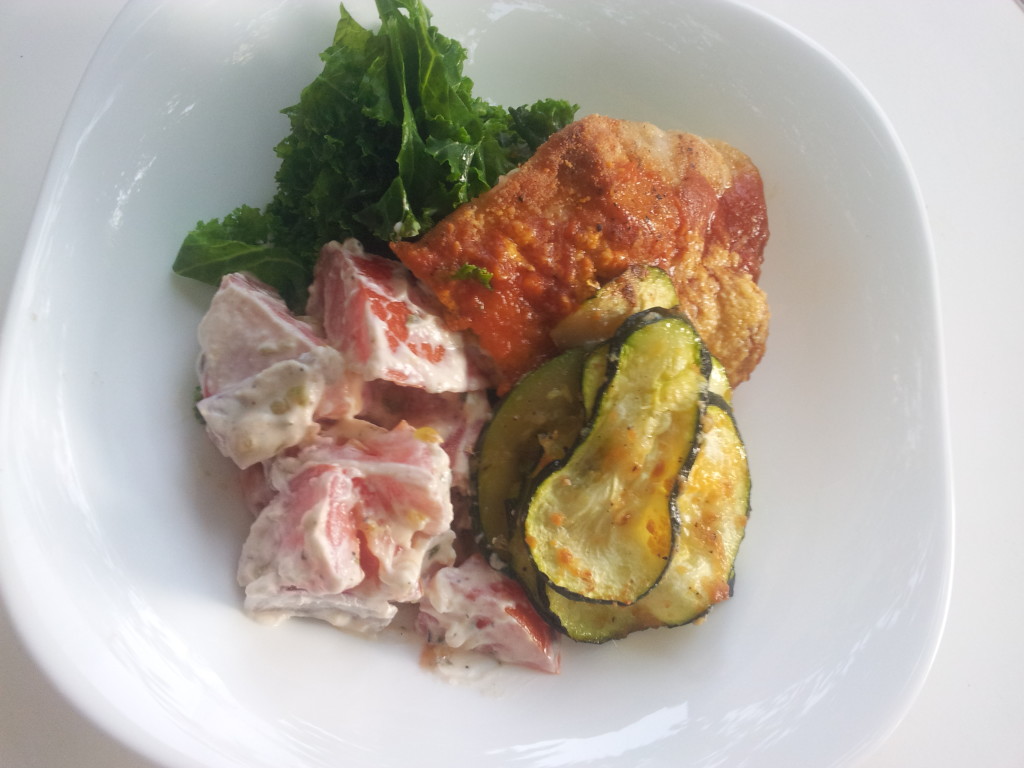 You may also like :