I would like to go on a food journey with my fellow blog readers and teach you guys about super foods.  This is going to be in depth and will cover many parts, but I figure the more information I can give you guys about health benefits of these "super foods," the better food choices you will make.  You can see I put super foods in quotations.  Let's be honest here, all of these food items I will be sharing my wisdom about are extremely healthy for you.  I am definitely not denying that.  What ends up happening however is these food items get promoted in a way that seems like these items are rare, special, and will cure all that ails you.  While these ingredients will offer many positive health benefits, I don't want anyone here thinking that just by consuming a head of kale a day you will cure cancer, or eating bison will pack pounds of muscle on you over night!
The key to living a healthy and balanced life is consuming these foods on a regular basis.  I really don't understand when people go on cleanses or diets that last for one or two weeks and expect their entire lives to change.  This isn't going to happen for you!  Eating healthy is a lifestyle choice and one that should make you healthy, happy, and inspired to get as much juice out of life as possible.
I felt like starting with vegetables I like that I use for juicing.  These guys offer a ton of health benefits and consuming them on a regular basis can help regulate your PH and fill your body with lots of energy!  Eating salads regularly  with these vegetables is also a great way to go too.  Have fun with it!
1. Kale –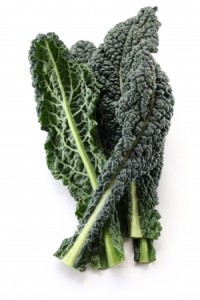 This green is one of the healthiest vegetables you can consume.  Kale pound for pound has more protein than beef, and is packed full of vitamins A, C, Calcium, and Potassium.  Kale also contains vitamin B6 and folate, which helps with preventing dementia, heart disease, and osteoporosis.  Kale is perfect for juicing, as well as throwing into stir-fry's or chiffonade  in a tomato sauce.  Get your kale on!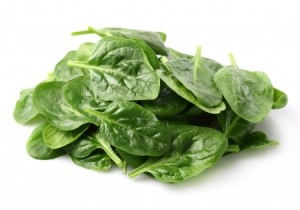 2.  Spinach – This green, like kale, is loaded with a lot of vitamins, and minerals.  Eating spinach on a regular basis can help prevent cancer, helps the body slow macular degeneration, and is high in calcium.  This green is also great for juicing, as well as salads.  he careful with overcooking however.  Spinach is great in omelettes, or wilted with a piece of fish, but can lose a lot of its nutritional value if over cooked.  It's best to keep spinach raw and fresh!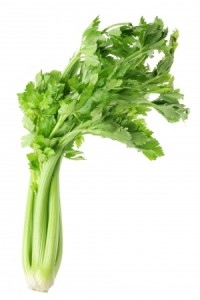 3.  Celery – Surprisingly this is one vegetable people don't associate with many health benefits.  People think that celery is just another one of those all water, negative calorie vegetables that don't offer any nutritional value.  It just so happens that celery is extremely high in potassium, and can help with lowering blood pressure.  Celery is also loaded with calcium, fiber, and can help to neutralize the body's PH.  Hopefully you'll never look at celery the same way again and start using it in your juice recipes, as well as eat it for a healthy snack with a handful of almonds, or organic peanut butter!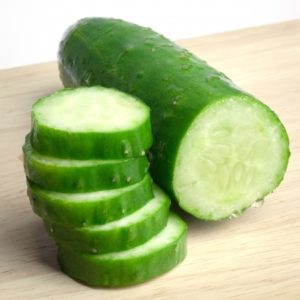 4.  Cucumbers – Here is another vegetable that people confuse with an all water, negative calorie culprit.  Cucumbers have so many benefits outside of eating them!  The flesh of cucumbers contains folic acid, as well as vitamins A and D.  The peel is packed full of minerals like magnesium and potassium.  Cucumbers contain vitamin K, which can help aid in prevention of osteoporosis and promoting bone mass development.  There are other useful facts such as using cucumbers to help with bags under your eyes.  If you eat a few slices of cucumber before bed, you will wake up well rested.  Cucumber water is also super healthy and helps to aid in digestion.
So these foods are definitely "super" in each of their own right.  If you consume a variety of these green vegetables on a daily basis, you will start to feel a difference in the way you feel. Check back for more informative facts on other healthy foods soon!
You may also like :