This seems like the perfect time of year for me to start talking about healthy smoothies and juices!  Every year the same thing always happens doesn't it?  It starts with Halloween.  You eat a little bit too much candy, maybe drinking a bit too much at a costume party, we have all been there.  It's always a lot of fun, but you will pay for it afterwards don't you?  The same thing happens during Christmas, and of course New Years eve.  Its a celebratory, magical time of year in which we over indulge in large turkey dinners, followed by coffee, lots of dessert, and maybe one too many alcoholic beverages.  The inevitable cold and flu season often follows this overindulgence.  We take in a little bit too much stuff that isn't good for us, and forget about the healthy options we should be consuming, to keep the body working in top condition.
Have I ruined your holidays before they even started yet?  That may be a bit too much guilt for one blog post.  Well, let me just be clear that I am not here to pass judgement.  Ask my friends and family.  I REALLY like to eat, especially around the holidays!  Heather and I are fortunate to have many friends, and we do like to celebrate with them, which can cause overindulgence.
The purpose of this blog post is not to judge, but to offer some ways to make your holiday season a little healthier.  You are more than allowed to eat a lot of turkey, stuffing, and mashed potatoes.  I know I will!  Why not throw in a healthy smoothie, or give your body a boost with some fresh juice?
I will be releasing an e-book in the New Year showcasing healthy smoothies, juice recipes, and protein shakes.  This book will go over many health benefits of different ingredients, and 20 amazing delicious recipes to help take your health to the next level.  Sounds like a great plan right?
I figure I need to give you a little teaser of things to come, here are two of the healthy beverages that will be in my new book.  Take a look and let me know what you think!
Blueberry, Coconut, and Chia Smoothie
This smoothie is great if you are suffering from a cold, as this smoothie is loaded with antioxidants from the blueberries and coconut oil.  This smoothie is dairy free as the main liquid is coconut water, and the chia seeds have omega 3's which help strengthen the immune system.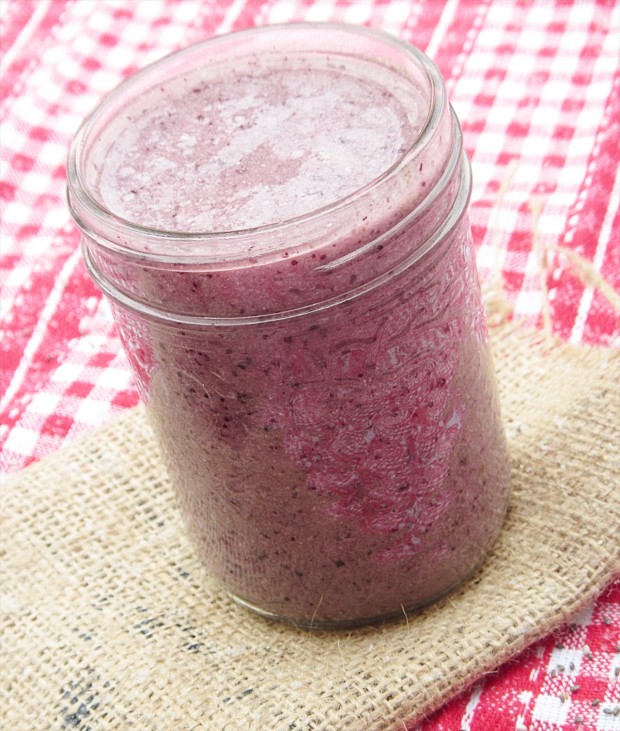 Kale Immune Blaster
This guy will definitely help you with any flu or cold symptoms.  The ginger in this juice has anti-inflammatory properties, and the kale is packed full of nutrients to help get things back on track.  It's sweetened with an apple and some carrots.  One of these everyday would definitely keep the doctor away.  Sounds cheesy, but it's true.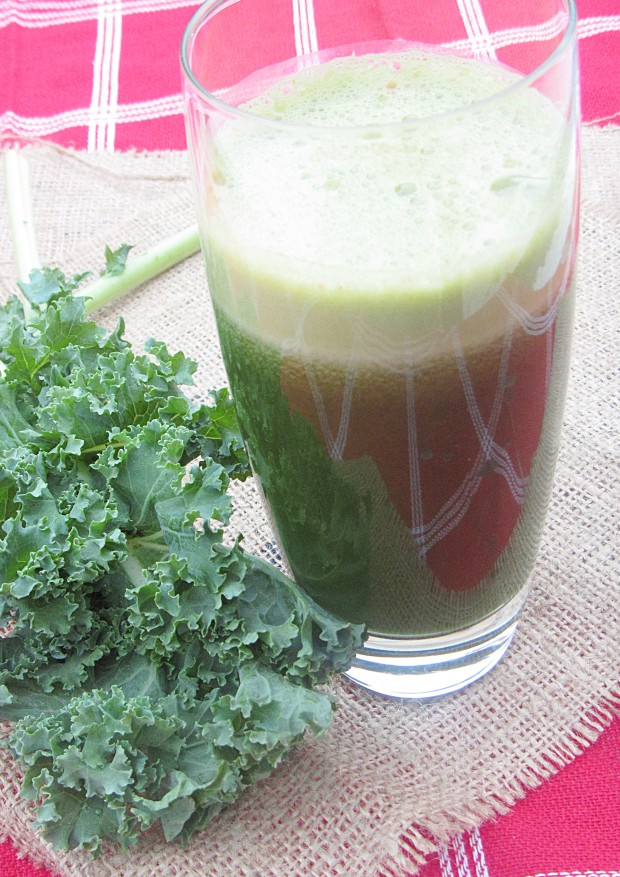 These beverages are just a healthy taste of things to come.  Stay tuned for more.
You may also like :