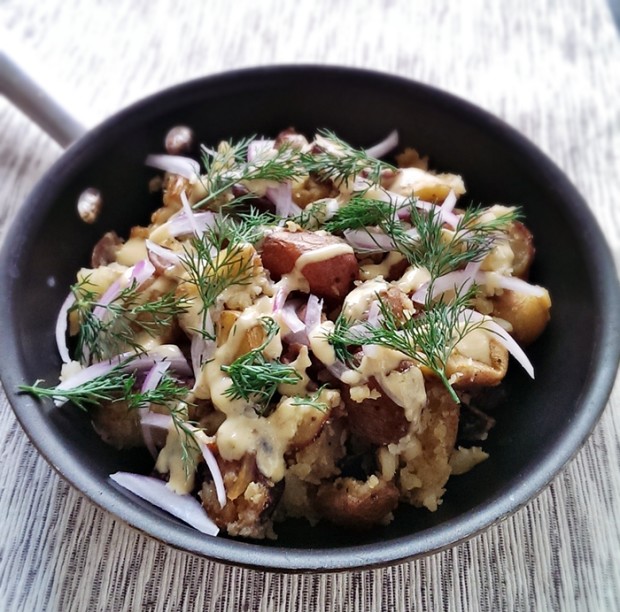 Did you guys miss me? I'm baaaaaaack!
Heather and I had such a fantastic time in California, and it was really great getting away.  Heather and I treated this vacation like our honeymoon, even though we got married last year.  We also haven't had a vacation just her and I in a couple years, so we REALLY needed to get out of town.
We stayed in Venice beach for 5 days, and attempted 24 hour Disney on our last day there.
What's 24 hour Disney?  It's their way of celebrating summer and the memorial day weekend with the park being open from 6am to 6 am.
Heather and I were pretty set on trying to make it the full 24 hours.
Yeah….that didn't happen.
It seemed that the later it got, the  more people that showed up.  I've never been near so many children up at 1 am.
We did our best, but made it to about 17 hours and had to call it a day.  It was still magical and my inner child went nuts the whole time!
Have you guys ever heard of the Kreation Cafe?  It's a really great place along Abbot Kinney in Venice beach that serves organic food, juice, and supplements.  Check out their Kreation Juice website to find out more.  I had this organic bison meatloaf that was out of this world!
This recipe is actually my version of a horseradish smashed potato dish that we had at a nice place in Venice beach. I changed a couple things, but I was really inspired by all the great food in Los Angeles, and Venice beach.
I know what you are going to say. "Matt, there's mayonnaise in this dish!  How can it be considered healthy??"
I don't want you getting all worried.  It's fine!  A little mayo won't hurt you, and it will make these smashed potatoes the best you have had in a while.  Besides, everything in moderation,  I don't expect you to dredge the potatoes in sauce.  It's a nice addition to run of the mill roasted potatoes.
Also there is a lot of healthy mayonnnaise out there that is loaded with healthy fats.  Remember, certain kinds of fats are actually quite healthy for you.  Give them a chance.  Your body will thank you.

Smashed Potatoes with Horseradish and Dill
Prep time:
Cook time:
Total time:
Ingredients
2 lbs of baby potatoes, halved
½ cup of thinly sliced red onion
½ cup of fresh dill, kept whole
Salt and Pepper to taste
Horseradish Garlic Mayo
½ cup of mayonnaise
2 Tablespoons of roasted garlic oil
1.5 Tablespoons of horseradish
1 teaspoon of dijon mustard
Roasted Garlic Oil
10 cloves of garlic
1 cup of olive oil
Instructions
Roasted Garlic Oil
Put the oil and garlic in a pot and simmer on medium heat for 15 minutes. The garlic should be golden brown but not burnt. Transfer to a heat proof dish and refrigerate overnight.
Horseradish Garlic Mayo
Whisk together all ingredients and set aside. Season with salt and pepper to taste
Potatoes
toss the potatoes with salt, pepper, and a couple Tablespoons of roasted garlic oil. Roast in a 400 degree Fahrenheit oven for 20-25 minutes until golden brown and soft.
Take out of the oven and transfer to a bowl and use a potato masher to lightly "smash" the potatoes, but not into a smooth mash. transfer to plates and top with the horseradish mayo, thinly sliced red onion, and fresh dill.
You may also like :