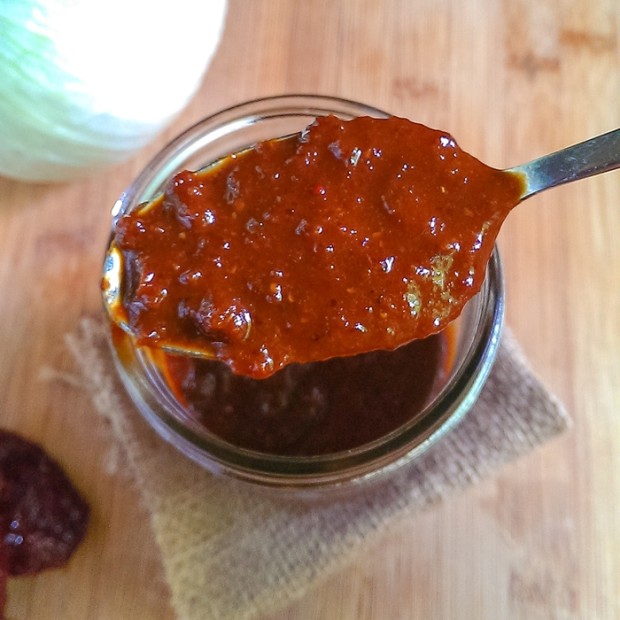 After creating my post about how to grill a chicken breast, I figured it would only make sense to create a delicious, healthy, and homemade barbecue sauce that will add tons of flavor to any cut of meat.
I've tried it with grilled steak as well, and this roasted onion and chipotle barbecue sauce was great with everything.  It's a sauce made similar to my roasted onion chimichurri recipe, but obviously with different ingredients.
I love BBQ season!  I only filled up my propane tank a couple weeks ago, and I think I have been grilling just about every day of the week!  One of my favorite smells and sounds is a grilled steak.  I love the searing noise the meat makes when it first touches a hot grill.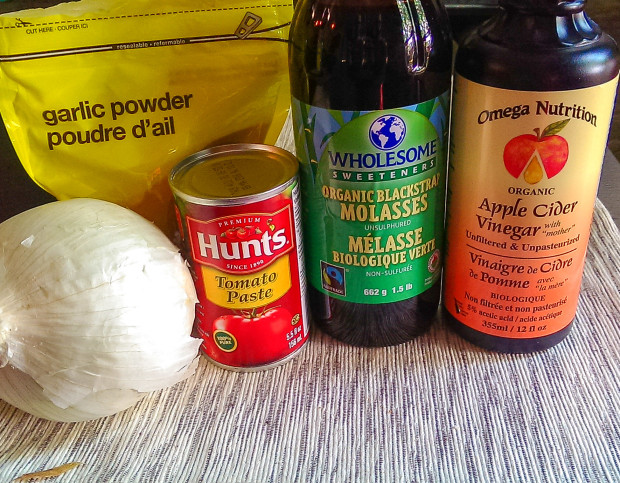 Of course at Fresh Menu Planner, I try to use natural ingredients to make a lot of my dishes.  The Wholesome Sweeteners
 brand of products is great!  This organic blackstrap molasses was a perfect ingredient for this barbecue sauce.  The apple cider vinegar helped to add just a bit of tartness to the sauce, and both these condiments have a wide range of health benefits.  Molasses is rich in potassium, vitamin B6, calcium and iron.  Apple cider vinegar is great for your digestion, and helps with cleansing the body.
This barbecue sauce is a win win.  It tastes good and it's good for you.  Awesome right??
To get the smoky flavor I used fresh chipotle peppers, as well as some chipotle pepper powder.  This sauce will have a little bit of kick, but I wanted the smoky flavor of the peppers to be the main flavor.  You can always add more spice thought if you want to rock your taste buds.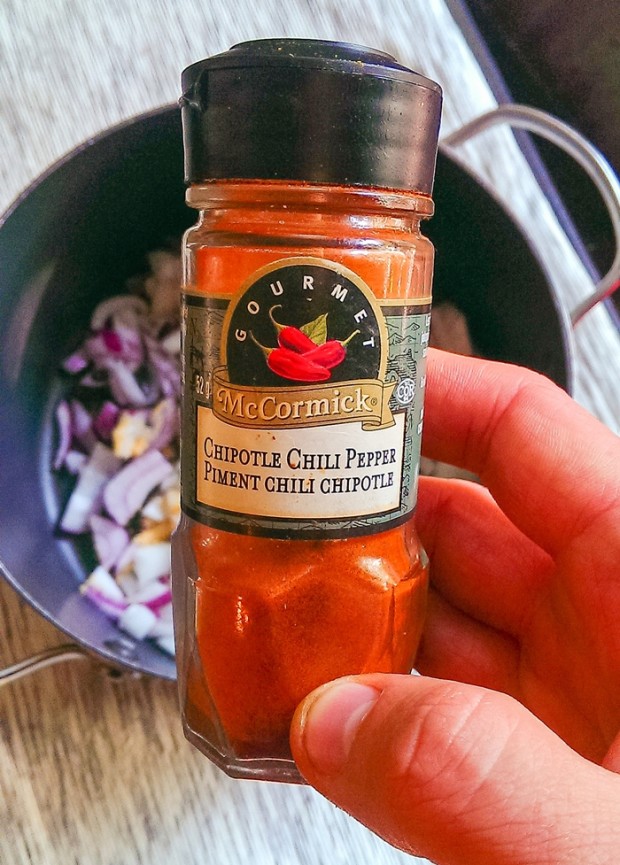 This recipe is so easy.  You simply saute some onions with spices until they are nice and soft.  Add in some tomato paste and cook it out.  Add the liquids and simmer for a bit.  Puree in a processor and you have a finished tasty barbecue sauce.  On to the recipe!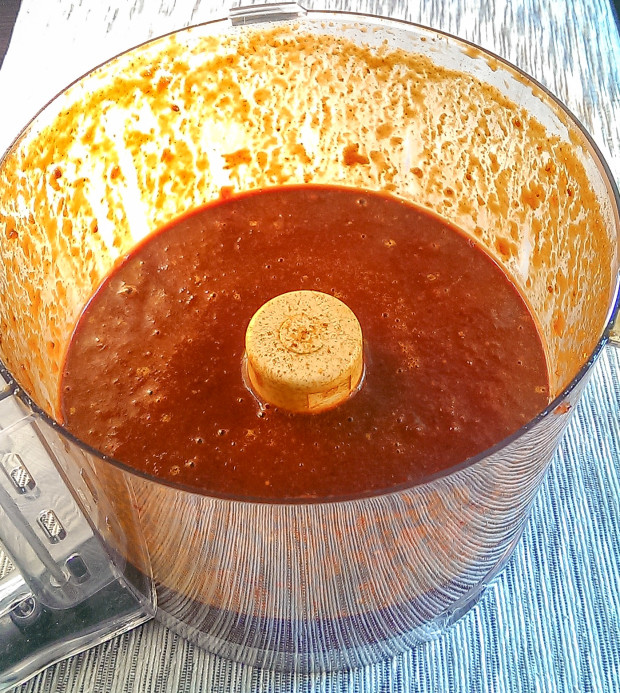 Roasted Onion and Chipotle BBQ Sauce
Prep time:
Cook time:
Total time:
This simple barbecue sauce recipe will yield about 2 cups of finished sauce that can be kept in your refrigerator for up to 2 weeks.
Ingredients
1 tablespoon of vegetable oil
½ cup of diced red onion
½ cup of diced white onion
1 teaspoon of garlic powder
½ teaspoon of chipotle pepper powder
¼ cup of tomato paste
¼ cup of apple cider vinegar
2 chipotle peppers
¾ cup of organic black strap molasses
Instructions
Heat up a pot and saute the onions with the vegetable oil, garlic powder and chipotle powder.
Once the onions are soft and lightly browned, add in the tomato paste and cook out for a few minutes.
Add in the molasses, chipotle peppers and vinegar and simmer for 10 minutes
Puree with a food processor. The barbecue sauce should be well blended but will remain a little chunky. Cool in the refrigerator and keep covered until ready to use.
Normally store bought barbecue sauce is loaded with extra sugar and preservatives, but this recipe is simple, healthy and all natural.  A little bit of sauce on your steak or chicken never hurt!
If you also want to get crazy you could add a bottle of your favorite beer, or even a little bit of Jack Daniels if you really want to add some flavor.  I would add 1 cup of your favorite beer, or a 1/4 cup of hard alcohol.  You should also add in another 1/4 cup of onions to keep the sauce thick and slightly chunky.  What's your favorite way to make barbecue sauce?  Have you made a recipe yourself before?  Let me know in the comments below and let's talk barbecue!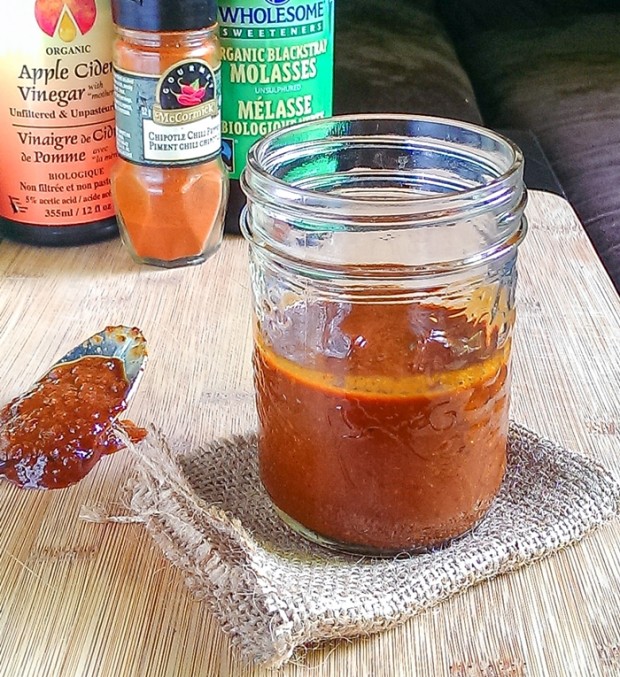 You may also like :