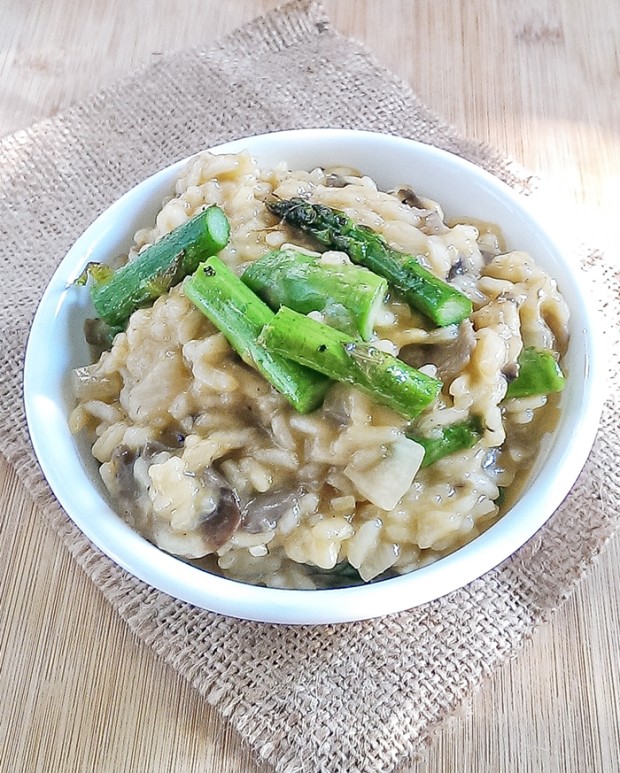 This mushroom and asparagus risotto was so delicious last night.  It truly is a labor of love.  Have you ever made risotto before?  It looks so creamy, but who would have thought that risotto is traditionally made gluten free.  How is this possible you ask?  The process of making risotto is a bit of a long one, but truly worth the wait.  It fills the kitchen with smells of roasted mushrooms, garlic, white wine..well you get the idea.  It smells amazing!
Traditionally, risotto is made by lightly frying arborio rice with all of the flavors you want to incorporate into this dish, namely all of the smells I listed above.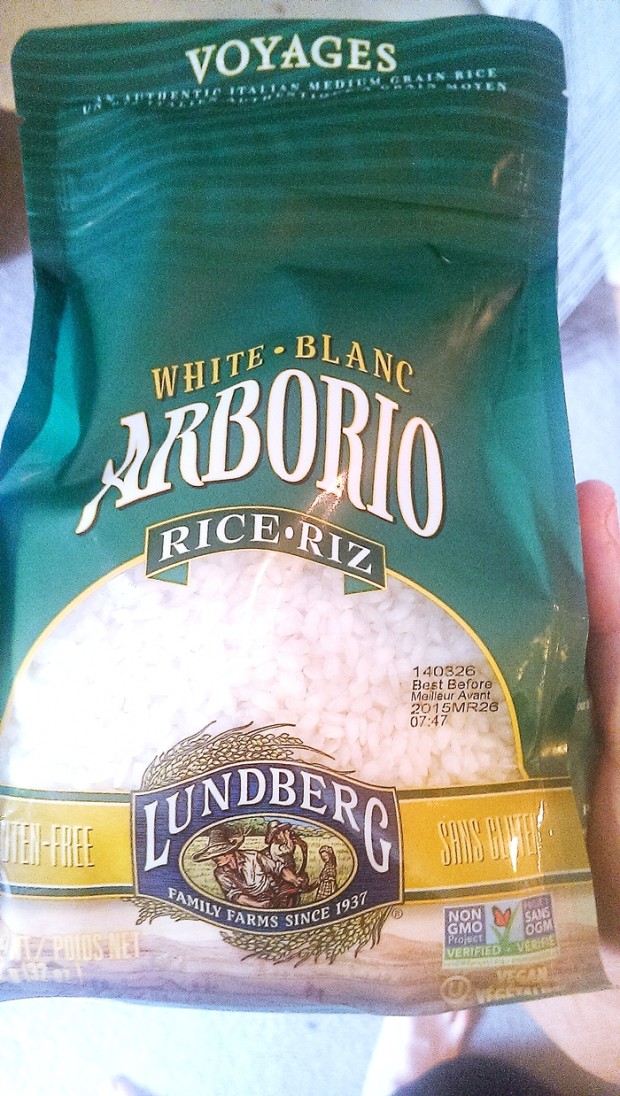 Once everything is sauteed nicely, it's time to slowly add in vegetable stock, and stir like crazy!  Once you start vigorously stirring the rice, you will release the starches in the arborio rice.  This is about a 30 minute job, but one Italians have been perfecting for years, and there is nothing like a tasty risotto.  It's creamy, awesome goodness on a spoon.
Don't get me wrong, you can definitely add in some Parmesan cheese if you want, but only as a garnish.  Risotto is meant to be made without dairy to thicken it, so make sure you warm up your stirring arm because it's going to get a work out today!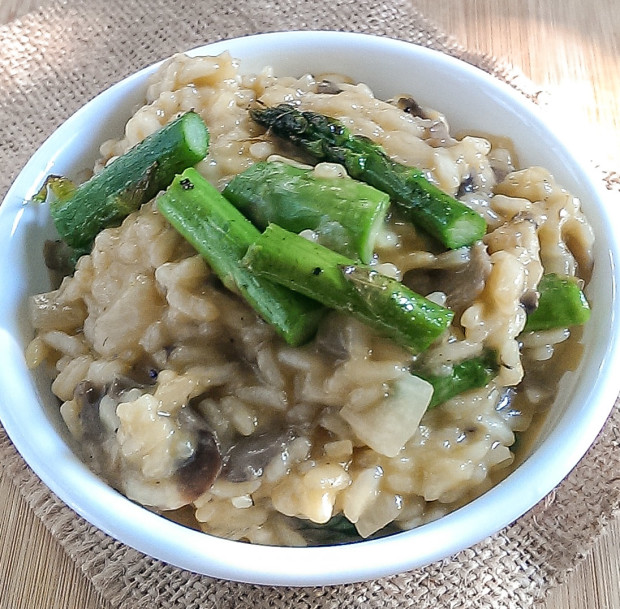 Mushroom and Asparagus Risotto
Prep time:
Cook time:
Total time:
Ingredients
1 Tablespoon of vegetable oil
2 cups of brown mushrooms sliced
2 cups of oyster mushrooms, sliced
¼ cup of white onion, finely diced
3 cloves of garlic, thinly sliced
1 teaspoon of fresh thyme chopped
1½ cups of arborio rice
½ cup of white cooking wine
4 cups of vegetable stock
½ lb of asparagus spears, with tips cut off
Salt and pepper to taste
Instructions
Heat up the vegetable oil in a large pot and saute the mushrooms, onions, and garlic for 3-5 minutes on medium high heat. Season the vegetables with salt and pepper.
Add in the rice and the fresh thyme and cook for another few minutes to develop the flavor of the rice.
Deglaze with the white wine, and make sure to scrape the bottom of the pot with a wooden spoon. this allows all the tasty caramelized bits to come off the pot and into your risotto.
Add the stock in several stages, making sure to stir vigorously to release the starches of the rice. As you keep adding the stock and stirring, you will notice the risotto taking on a pudding like consistency.
Once the rice is al dente (soft, with a little bit of a bite) take the risotto off the stove, season well with salt and pepper.
I grilled my asparagus, chopped it up, and added it into the risotto after, to prevent the asparagus from getting to mushy from all the cooking and stirring.
Serve
Just a few more notes on this one.  Please make sure to take your time.  You can't rush risotto.  Add the stock in slowly, and remember that making this traditional Italian dish should be a relaxing, fun process that's great to do with a loved one.  Don't forget the white wine though!
This risotto recipe would be great with some of my Italian turkey meatballs, or be great stuffed into a Portobello mushroom, just like my sesame miso  ginger stuffed Portobello mushroom recipe.  You can also turn it into a really nice risotto cake.  Just let the risotto cool, and make some patties out of them.  All you have to do is lightly brown the patties in some olive oil and finish them in the oven to warm through.  They would be crispy and creamy…you wouldn't be able to handle that much awesome!
You may be thinking that risotto isn't healthy for you, that it's just a carb load and nothing else.  While I don't recommend eating large bowlfuls of this delicious dish, You do gain a lot of nutritional benefit from arborio rice.  This rice is packed with vitamins A and C, as well as it's high in fibre.  Vegetarians can make a meal out of this dish as arborio rice is high in protein as well.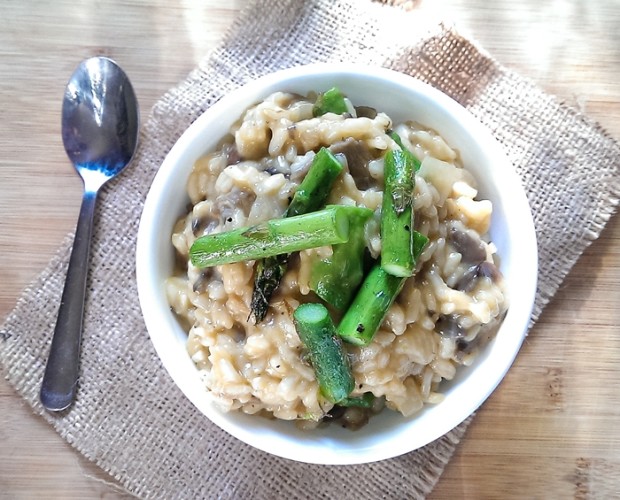 You may also like :