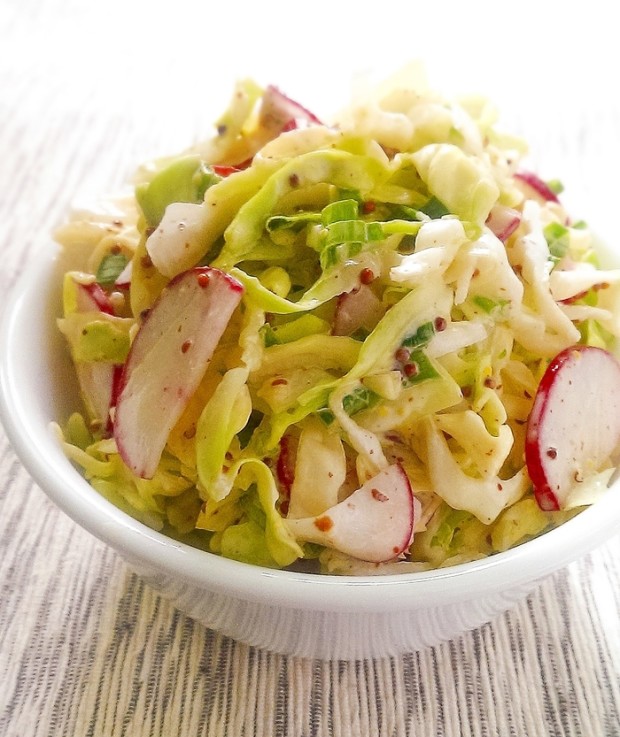 Happy fathers day to all the dads out there today!
Also happy first day of using the barbecue too!  I finally got out and bought some propane so I could whip up a great fathers day meal.
I think if ever you are going to cook food for your dad for fathers day, it had better be on the grill.  Both Heather's dad and my dad are extreme carnivores, and I was raised on all kinds of venison.
That's not what we are going with this blog post, although dinner tonight gave me about 3 other ideas for recipes so stay tuned!
Heather really likes a good coleslaw, and fortunately cabbage is one of the best things for her as it is a low oxalate vegetable.  Because of her kidneys, she pretty much can't eat a lot of greens (1 cup per day) which I am still surprised by.  She also loves radishes, which is also really healthy for Heather's kidneys too.  This salad was made for my wife!  Healthy kidney diets are a lot easier than you think, and this low oxalate coleslaw does the trick!
The dressing is really simple too.  Some all natural mayonnaise, grainy Dijon mustard, white wine vinegar, and sweetened with honey.
There really isn't much else to this dish.  It can be kept for a few days in the refrigerator, and you should take it to your next family get together.  Your family will love it.  Try it.  I promise you!

Low Oxalate Coleslaw
Ingredients
Salad Mix
½ head of green cabbage thinly sliced or shredded
8-10 radishes, thinly sliced
½ cup of sliced green onions
½ cup of thinly sliced red onions (optional)
Dressing
½ cup of high quality mayonnaise
2 Tablespoons of grainy dijon mustard
2 teaspoons of honey
2 Tablespoons of white wine vinegar
Salt and pepper to taste
Instructions
Whisk together the ingredients for the dressing and toss with the salad mix.
Mix together well and season with salt and pepper.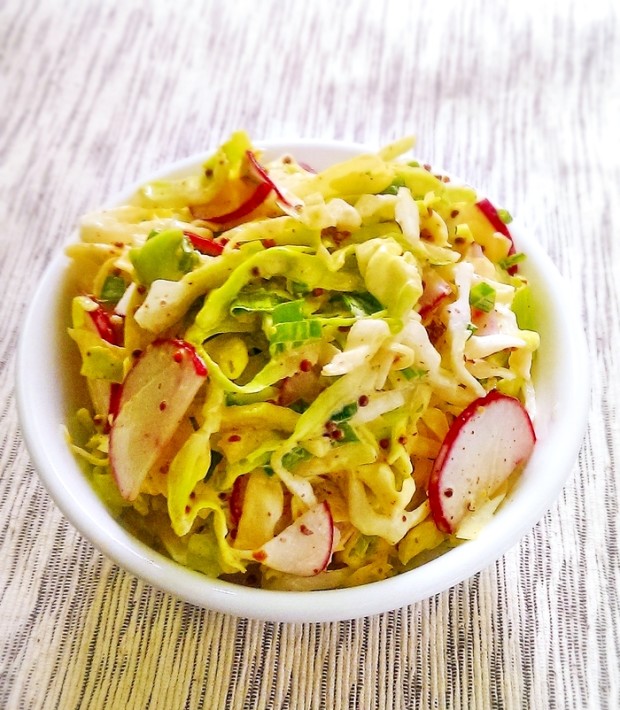 You may also like :