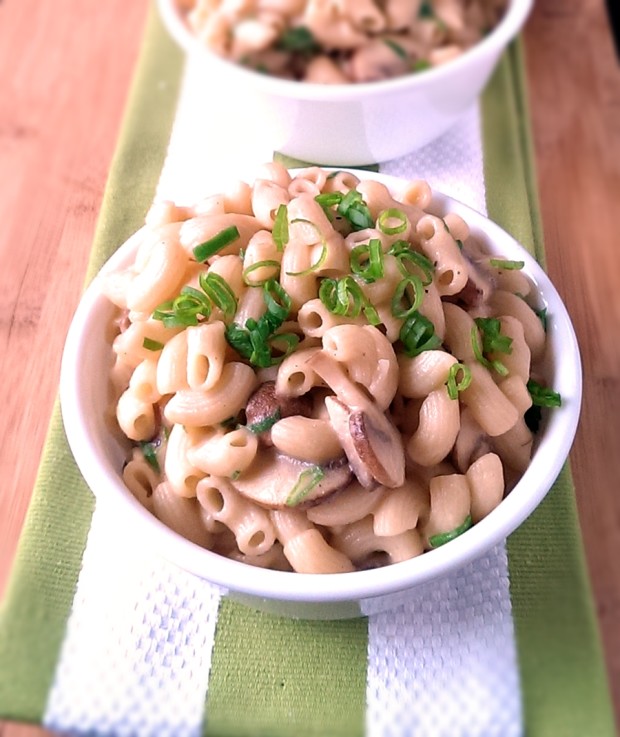 I wanted to find out how much Kraft dinner gets consumed on a yearly basis.  I figure I would start out this post with some staggering numbers for you.  And then I thought to myself, "do I really want to know this answer?" Well I found out on Wikipedia that Kraft dinner has been called the de facto national dish of Canada.  Are you telling me that this convenient mac and cheese beat out beer, bacon, and maple syrup??  Apparently Canadians purchase 1.7 MILLION of the 7 MILLION boxes of Kraft dinner sold each WEEK!  That's roughly 28 MILLION boxes a month!  That's over 300 MILLION boxes a year worldwide! Ummm…….wow.
My apologies for all the capital letters and exclamation points, but that's a lot of Kraft dinner!
I know it has not been considered the healthiest option out there, but it is really convenient and I can't fault people for purchasing cases of it from a Costco.  If the zombie apocalypse ever hits, these people that spend hundreds of dollars on convenience items will become our kings.  Play nicely with these people, as if you are nice to them, you will get fed.
I am guilty of consuming my fair share of this delicacy when I was young.  I remember watching cartoons on a Saturday, and my mom would make up a pot of Kraft dinner.  And yes, I and I slathered it in ketchup.  How did I become a professional chef you ask?  I'd like to think my taste buds have evolved a bit!
Apparently cheesy pasta casserole recipes date back to the 14th century!  Can you believe that some of the first pasta dishes people ever had were consumed over 600 years ago??  I'm guessing this favorite isn't going anywhere for a long time.
Now I know there are going to be a lot of traditionalists that only want this dish done a certain way.  I get it!  It's elbow macaroni with a thick cheesy béchamel sauce.  How does it get any better?
I will be posting a few different recipes over the coming days of different versions of this classic dish.  Let me know your thoughts in the comments and try these recipes for yourself and see what you think!
The first version I wanted to try is something I think is classic; goat cheese and mushrooms.  Since I have started Fresh Menu Planner, I have created a lot of dishes with mushrooms.  I really like mushrooms!
Here are three posts I've created that use mushrooms:
These are just a few.  If you are a hater of mushrooms, I apologize! I'll try to slow down on the fungus for the next few recipes and give you guys a break!
Alright back to the mac and cheese recipe.  This is a simple dish to make, and didn't take too much time at all.  I know a lot of macaroni and cheese recipes end up in the broiler or oven for a while.  I would highly recommend against this as the rice pasta won't really hold up and can be over cooked really quickly.  The upside to this is that it is a dish that doesn't take that long to make, but still has great flavor!
Wild Mushroom and Chevre Mac and Cheese
Prep time:
Cook time:
Total time:
Ingredients
3 cups of dry rice macaroni
3 cups of sliced brown mushrooms
2 cloves of thinly sliced garlic
1 Tablespoon of olive oil
1 cup of vegetable stock
2 Tablespoons of brown rice flour
3 tablespoons of soft goat cheese
1 teaspoon of fresh lemon juice
½ cup of sliced green onions
Salt and pepper to taste
Instructions
Cook the pasta according to the instructions on the box, cool and set aside.
Heat up a sauté pan with the olive oil and cook the mushrooms and garlic on medium high heat.
Whisk together the rice flour and vegetable stock to make a slurry.
Add the slurry into the pan and melt the goat cheese.
Season the sauce with salt and pepper, toss in the pasta and add in the green onions.
Add the lemon juice and serve
Stay tuned for more healthy mac and cheese recipes coming up in the next week.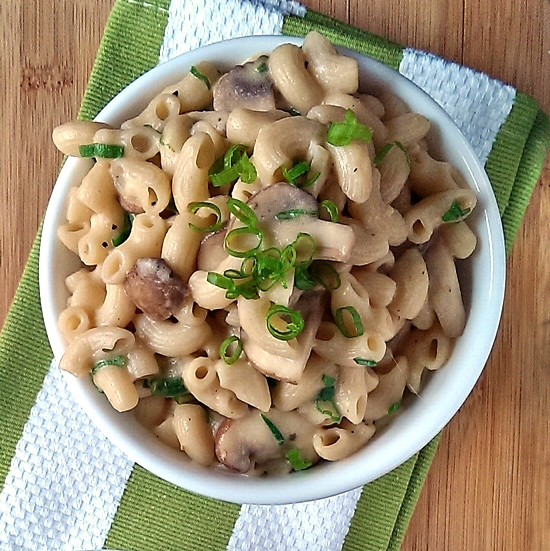 You may also like :