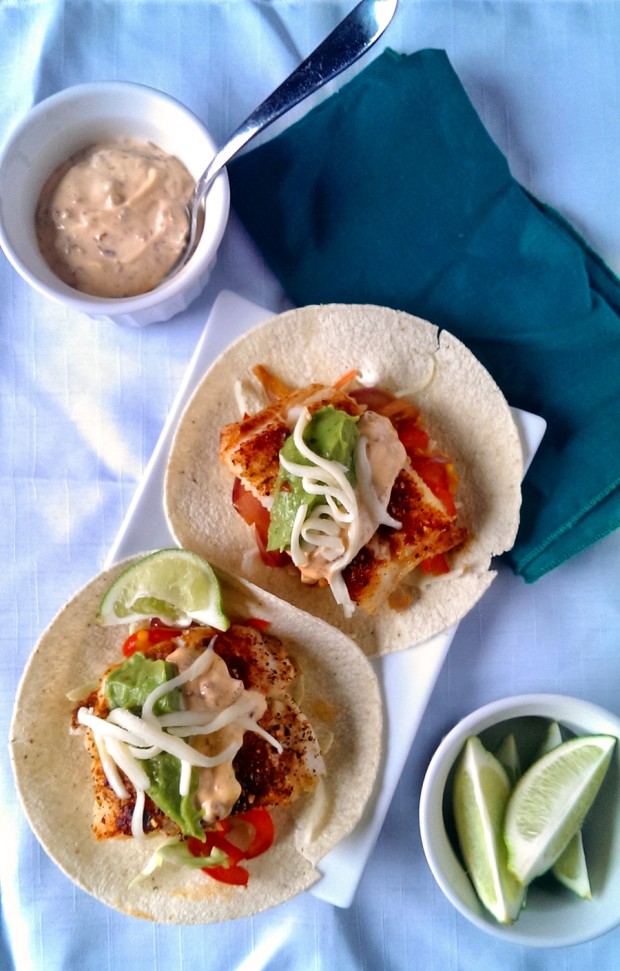 Fish tacos are one of my favorite things to make for my wife and I.  She especially likes the guacamole!  I've started making them a lot more at home mainly because I haven't found some as good as mine! Although I am sure they are out there!   This version is super easy and anyone an make it.  There are so many healthy fats from these bad boys both from the fish and from the avocados.  The only problem is that they may become to addicting that you will eat too many!  Let's also not forget about the chipotle sauce I created too.  It's simple and easy to make, and tastes so good!  Chipotle peppers belong in tacos always and forever.  Unless you can't take the heat, then get out of the kitchen!  Haha yes I can be lame sometimes.  Just eat the tacos!

Healthy Fish Tacos
Prep time:
Cook time:
Total time:
Ingredients
1 pound of tilapia or basa sliced into strips
2 cups of thinly sliced cabbage (red or green)
½ cup of thinly sliced red onion
½ cup frozen corn niblets
1 cup of thinly sliced red peppers
2 teaspoons of finely chopped garlic
1 tablespoon of olive oil
½ teaspoon of chipotle powder
1 teaspoon of chili powder
1 teaspoon of cumin
½ cup of mozzarella cheese, grated
4 Tortillas (white or whole wheat)
Guacamole
2 avocados
2 garlic cloves
1 tablespoon of olive oil
The juice of half a lime
1 teaspoon of hot sauce
Salt and pepper to taste
Creamy Chipotle Sauce
2 chipotle peppers chopped fine
½ cup of mayonnaise
1 cup of Greek yogurt
1 teaspoon of honey
juice from half a lime
Instructions
Puree all of the ingredients for the guacamole in a food processor until smooth.
Whisk together all of the ingredients for the chipotle sauce until smooth.
Season both sauces with salt and pepper and set aside
Heat up a non-stick pan with the olive oil and sauté all of the vegetables, beans, and fish with the spices until the vegetables are soft and the fish is completely cooked.
Season with salt and pepper
Serve the guacamole and the chipotle sauce with the vegetable/fish mixture on the tortillas and wrap.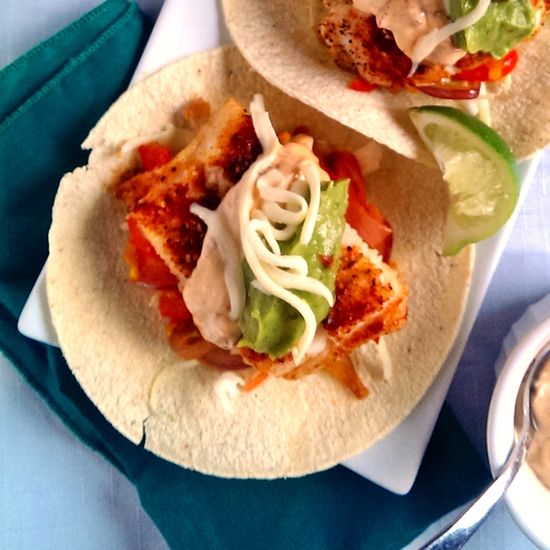 You may also like :