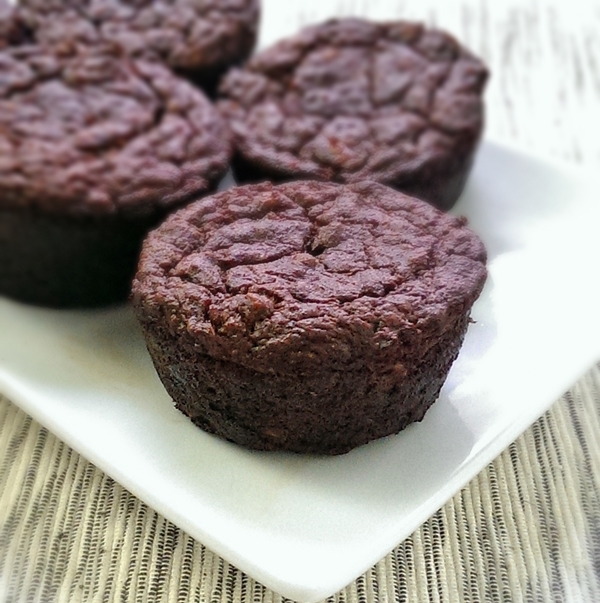 My second baking recipe is finally complete.  Hooray!
This is a big deal to me!  Baking is such a science to me I normally stay away from it.  It's too rigid.  I just like mixing a bunch of ingredients together and making it taste delicious!  But, I figured if I am to be taken seriously as a food blogger than I need to up my game.  This means healthy baking recipes.  It can be even harder to come up with healthy versions of indulgent desserts!  All of this healthy, gluten free, dairy free stuff has become an important part in peoples lives, and I want to help them with it.
Sadly this means I will be screwing up a lot of recipes until I get it right……just so you know.
Now this is where you can feel guilty for me.  Go ahead, feel guilty.  I'll wait.
I'm kidding!  Learning to bake again has been both challenging and exciting.  It will be a nice way to add some variety to my food blog.  I hope you guys like it!
Also if I haven't said it recently, I also appreciate all of you guys who check out FMP on a regular basis.  If you are new, welcome!  I hope this blog has helped with creating healthy dishes for you and your family.
On to the muffins, I mean brownies.
Yes these were originally supposed to be muffins.  Once I was done making this batch though, they really had the look and consistency of brownies.  You guys let me know what you think.  I am going to go with healthy gluten free brownies!
It's a relatively straight forward recipe to follow.  I prefer to make sure my bananas are only slightly browned when I use them.  I am not a huge fan of using completely black bananas.  It's up to you guys though!.

Chocolate Banana Quinoa Brownies
Prep time:
Cook time:
Total time:
Ingredients
5 cups of cooked quinoa
4 eggs
3 ripe bananas
1 cup of chocolate protein powder
1 cup of homogenized milk
¼ lb. of soft butter
¼ cup of cocoa powder
2 teaspoons of baking powder
2 cups of gluten free quick oats
Instructions
Puree the eggs, bananas, and quinoa in a food processor until broken down, but not quite smooth. This may take a couple batches to make sure all the clumps are well blended.
Transfer to a large bowl and whisk in the protein powder, milk, and softened butter.
Add back into your food processor and blend until nice and smooth.
Transfer back to a bigger bowl and then add in the cocoa powder, baking powder, and quick oats.
If you want to add even more chocolate goodness than you can add in 1 cup of dark chocolate chips.
Add to greased muffin tins. Whatever size you like.
Bake at 350 degrees Fahrenheit for 20 to 25 minutes, or until a toothpick comes out clean from the middle. Enjoy!
Feel free to substitute almond or soy milk for the regular milk in this recipe.  Also you could replace the butter with coconut oil too.  There are also egg free alternatives too, so this recipe can work for just about everyone.  Another idea would be to replace the whey protein powder with some nuts of your choice too.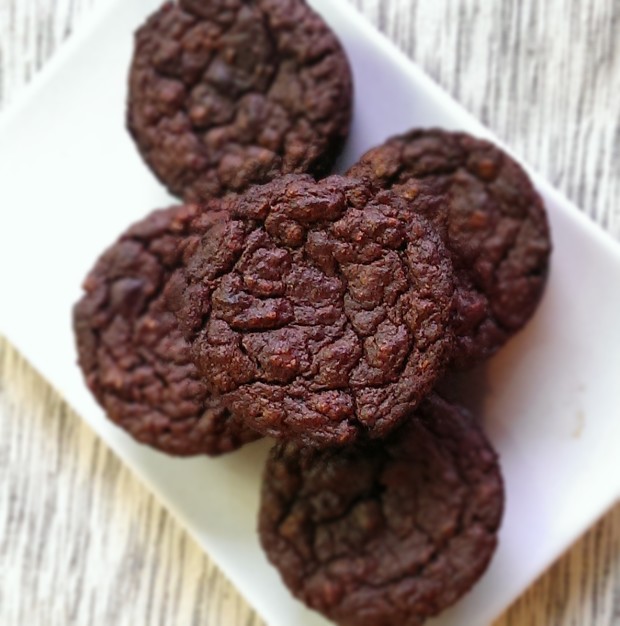 You may also like :