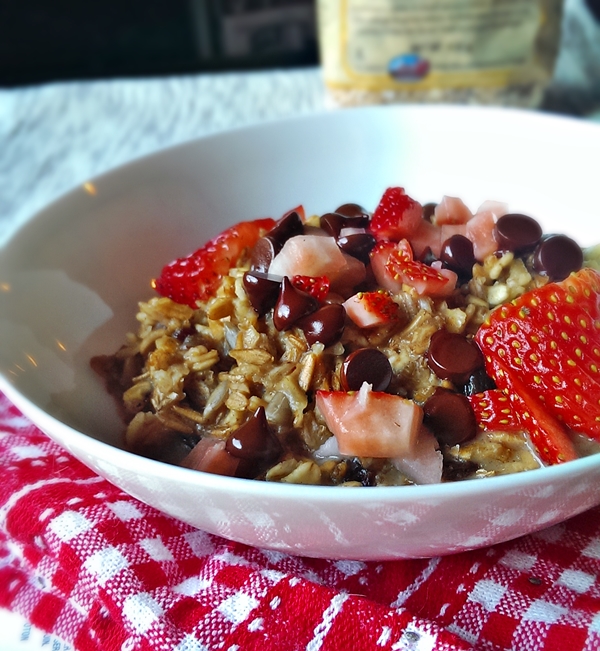 This may seem like a boring subject.  Cereal.  Sounds about as exciting as paint drying doesn't it?  Why would you consider even reading a story about cereal.  I think you will read a post about hot cereal because you care about what you put into your body.  You especially care if you are able to throw together a healthy hot cereal in the morning in under 10 minutes.  Cereal gets a bad reputation a lot of the time to for being a sugary bowl of crap that has no nutritional value.  This blog post is going to help change that.  There are so many products out there that are actually healthy and have a lot of nutritional value if you do a bit of research on it.  There should be a healthy mix of grains, nuts, seeds, fruit, milk (hot or cold) and it should be convenient.
I was shopping in the store today for ingredients to put into this hot cereal dish.  I'll be honest, it can be hard to find ingredients to make your own mix.  You can get almonds, cashews, dried fruit, chia seeds, hemp hearts, rolled oats, granola, muesli, dried coconut…I think you get the point!  The list can go on and on.
There's so many options that you don't know where to start.  My decision is easy, and I've already talked about it on here before.  Bob's Red Mill has so many great products, and it's all nicely packaged with that sweet old gentleman on the bag.  He's got you in his sights.  You'll buy his products because you think he's probably the kindest man who just wants to have a nice retirement nest egg.  He's made millions already, don't be fooled!  You want to buy his product because it's a high quality and tastes great!
I purchased some of their organic muesli, which has just about every seed and grain in it.  I didn't want to just stop there though.  I wanted to add a few things to make it my own recipe.  I kept it simple.  Organic strawberries and dark chocolate with a bit of coconut sugar.  This made a delicious hot cereal.  I added vanilla almond milk and it was ready to go.
Here's all you need:
Breakfast in 10 - Warm Chocolate Strawberry Muesli
Prep time:
Cook time:
Total time:
Ingredients
½ cup of Bob's Red Mill Muesli
½ cup of vanilla almond milk
3 organic strawberries, small dice
1 Tablespoon of Camino's dark chocolate chips
¼ teaspoon of coconut palm sugar
Instructions
Heat up the almond milk, and add in the muesli.  Simmer for 3-5 minutes until soft and sweeten with the coconut palm sugar.  Fold in the strawberries and the chocolate and serve.  That's it.
This is obviously an easy recipe but there are so many more out there.  You can use regular milk, or add in chia seeds, flax seeds, add in a teaspoon of omega 3 oil, chop up some raw apples, or bananas…again you get the point.  Try and create new flavours and recreate your hot cereal in the morning.  I've now showed you how to make omelets and baste some eggs. now you have a third concept to make a quick healthy breakfast for the whole family in under 10 minutes.  You can be creative with these and try new things.  It will keep things interesting instead of having the same cardboard tasting cereal every morning, or frozen waffles.
One thing that I didn't mention is a gluten free version of a hot cereal.  One thing you should try is used some left over plain medium grain rice and cook it like a risotto.  Here's a quick, tasty version for you to try.
Gluten Free Hot Cereal
1/2 cup medium grain white rice
1/2 cup vanilla almond milk
1 Tablespoon of dried cranberries
1 Tablespoon of dried apricots
1 Tablespoon of sliced almonds
1 teaspoon of sweetened dried coconut
Sweetened with coconut palm sugar (I love this stuff!)
Method
Heat up the almond milk and add in the rice.  As the mixture starts to thicken add in all of the other ingredients and sweeten with the coconut sugar.
It is so easy to enjoy a hot, hearty breakfast.  What kind of ingredients do you like to use in a hot or cold cereal?  Remember, a good healthy breakfast is less than 10 minutes away!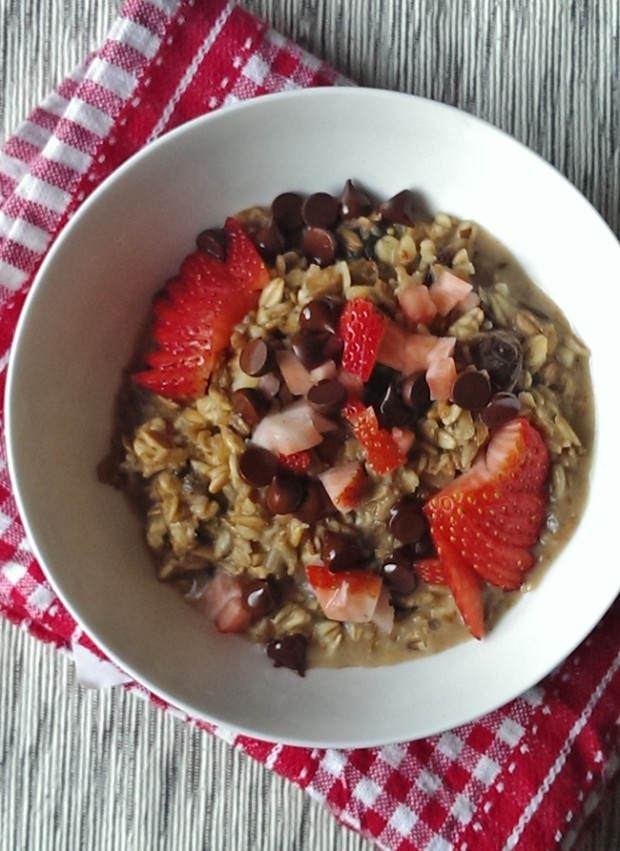 You may also like :