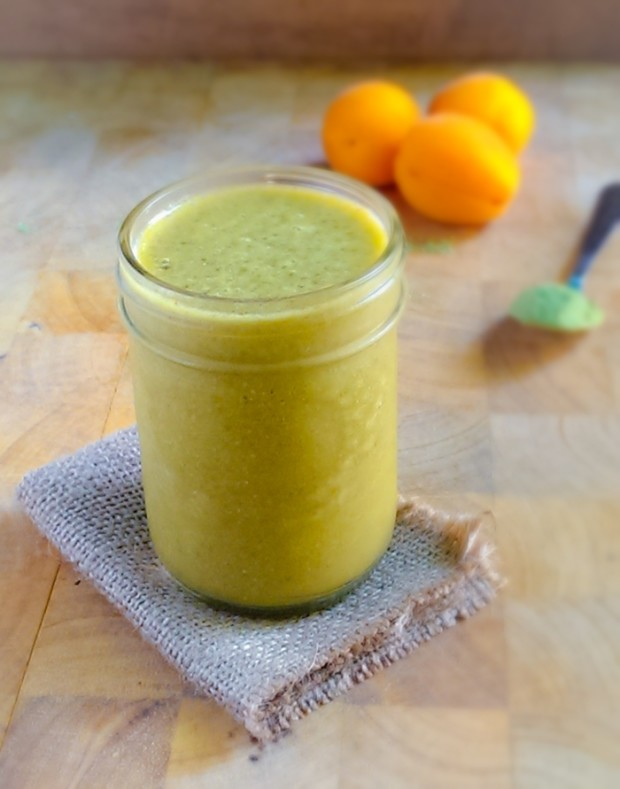 This is big news for Fresh Menu Planner.  I'm really excited to announce that I will be working with the vendors and marketing team at the Calgary Farmers Market to create healthy recipes that people can create when they buy items from the market.  This seemed like a natural partnership and I am so excited to be teaming up with them.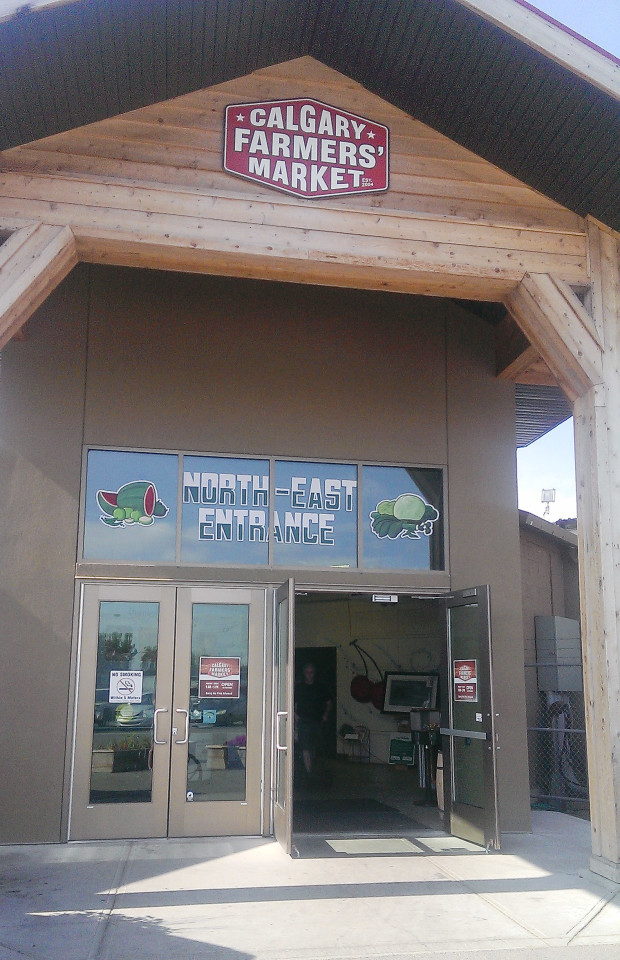 I got a great tour from Vanessa, who is one of the marketing geniuses behind the market.  I shook a lot of hands and got to check out a lot of products.
I was told my Vanessa that one of the vendors, Blush Lane, had these amazing apricots.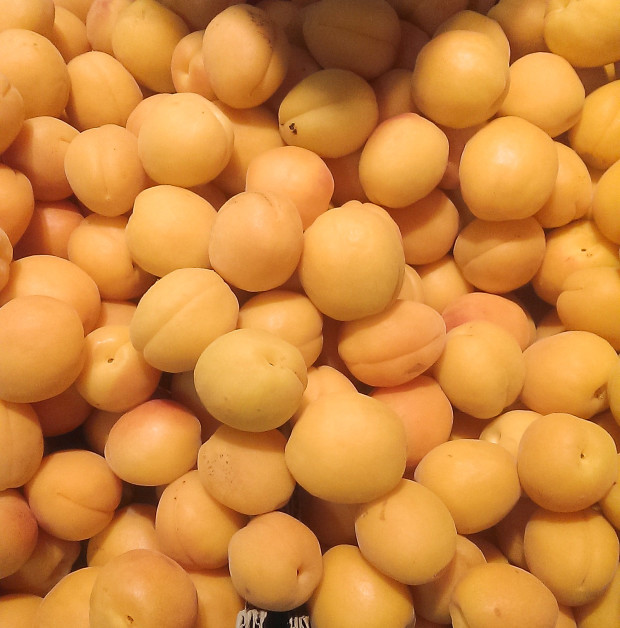 Blush lane is a great organic produce market that's based out of B.C.  They have 5 farms that produce all kinds of fruit and vegetables.  This was obviously a perfect start for my adventures of showcasing the Farmers Market.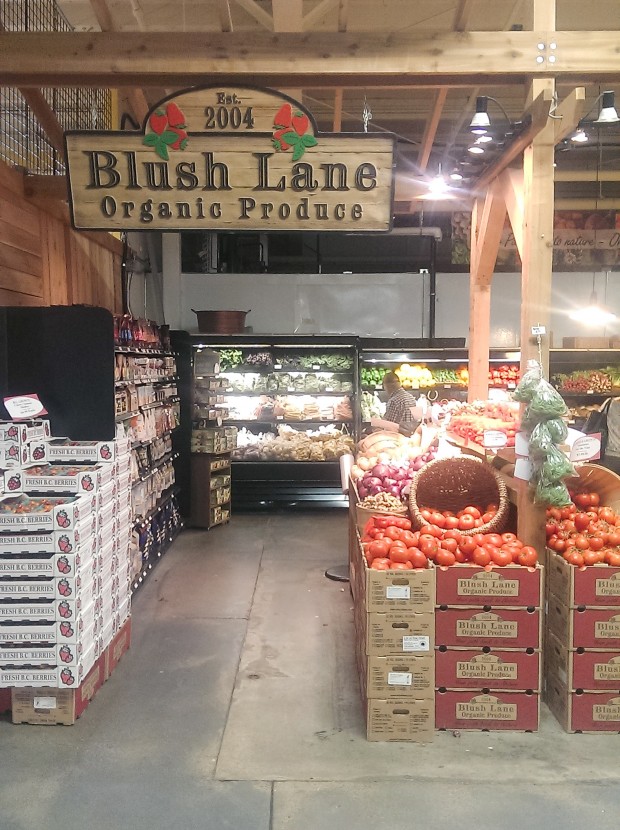 Alright, so I had my apricots, now what to do with them?  I had recently just blogged my Grilled Summer Fruit and Kale Salad, so a salad was out of the question.  Vanessa introduced me to Shelley, the owner of Totalitea.  She is just about the most passionate small business owner that I have ever seen!  Heather and I really like tea, and have learned a lot in the last few years.  In the 15 minutes I spent with Shelley, I learned so much!  You should follow her Twitter account.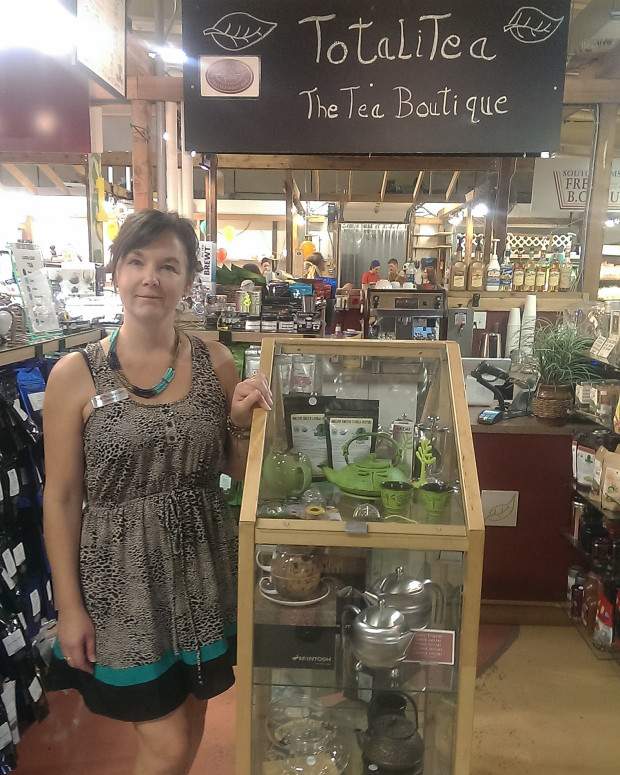 Shelley introduced me to some really great matcha tea products.  Some ideas started to roll in my head.  She also gave me a great idea to use a berry tea as a sauce for some bison (which will be in a future post!)  As Shelley was telling me about these organic matcha teas she mentioned a smoothie, and then the lightbulb went off!  A smoothie recipe!   I haven't really done many smoothie recipes, and this seemed like a perfect idea for summer!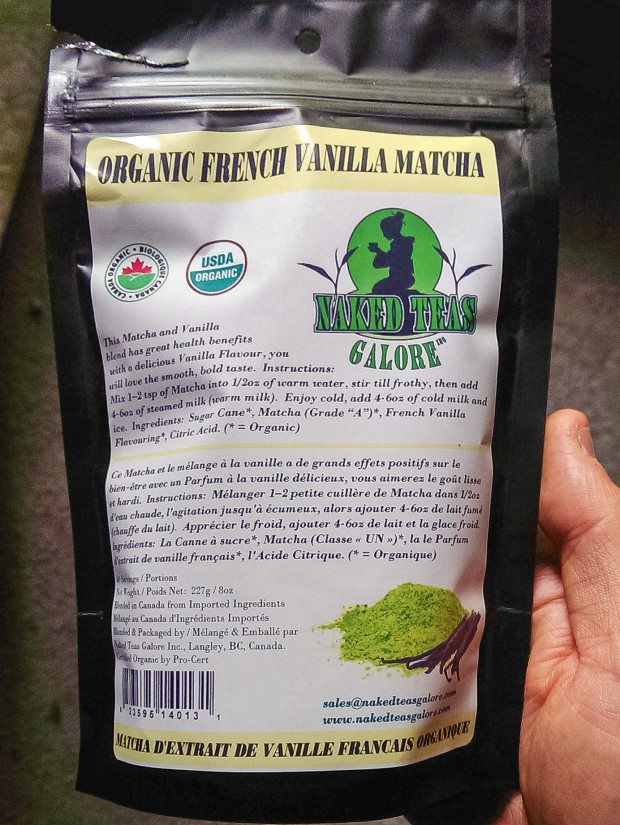 I kept this smoothie simple.  Just a few ingredients and you have a low calorie smoothie with a creamy matcha flavor.  The fresh ingredients do all the work.  I kept protein powder out of this smoothie, but any type of vanilla protein powder will do.  I just wanted to make this smoothie gluten free, and dairy free.

Apricot and Vanilla Matcha Smoothie
Ingredients
250 ml coconut water
½ a frozen banana, cut into pieces
3 pitted and frozen apricots, cut into pieces
1 Tablespoon of vanilla matcha powder
1 teaspoon of chia seeds
Honey to sweeten (optional)
Instructions
Blend all ingredients together until smooth
I hope you guys enjoyed this simple smoothie recipe that outlines some of the ingredients that I am fortunate to work with through the Calgary Farmers Market.  Stay tuned for future blog posts.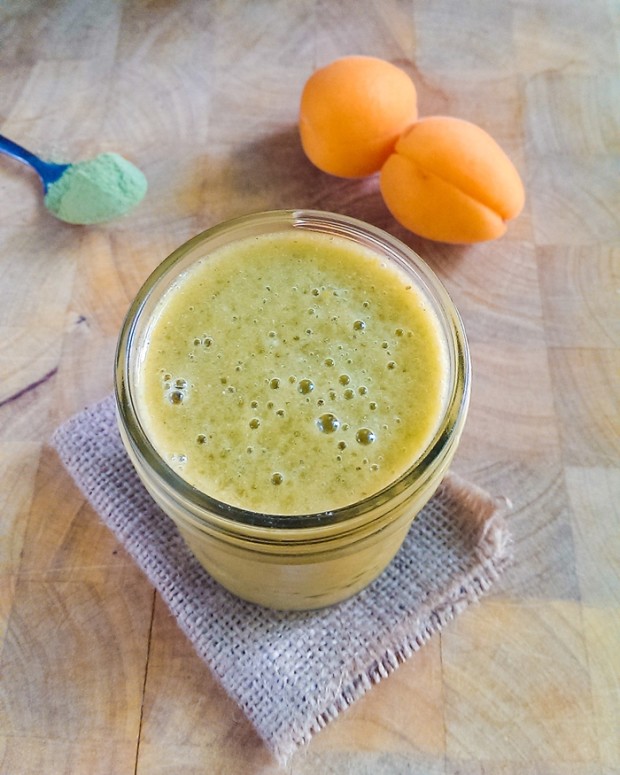 You may also like :