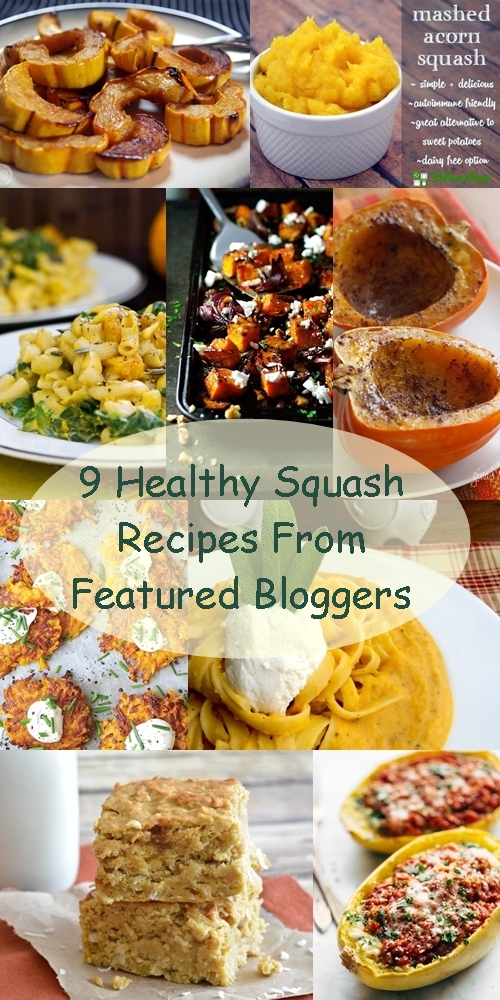 I am thinking the fall is finally here now.  The leaves in my yard are slowly turning that yellowish orange color, and pretty soon we will get some….dare I say….snow?  It's unfortunate but in Calgary we get some of the most ridiculous weather, like snow in August, or heat waves in January.  Oh well, for right now I'm focusing on the harvest and delicious healthy squash recipes.
For this post I have enlisted in some of the best food bloggers out there to help me out.  I scoured the internet and found 9 delicious and creative recipes for different ways to use squash, and these ones don't disappoint.  I love healthy squash recipes.  There are so many things you can do with them and so many types!
Don't worry though, I am taking zero credit for these recipes.  I promise.  Each picture comes with a link to the recipe and of course I'm giving the blogger all kinds of food blogger love.  We have to stick together and look after one another you know!  I simply want to share with my followers some amazing food bloggers, introduce them to you and their wonderful creations.  These are also in no particular order.  I love all of these recipes equally.  I know I think I have talked too much!  On with the recipes!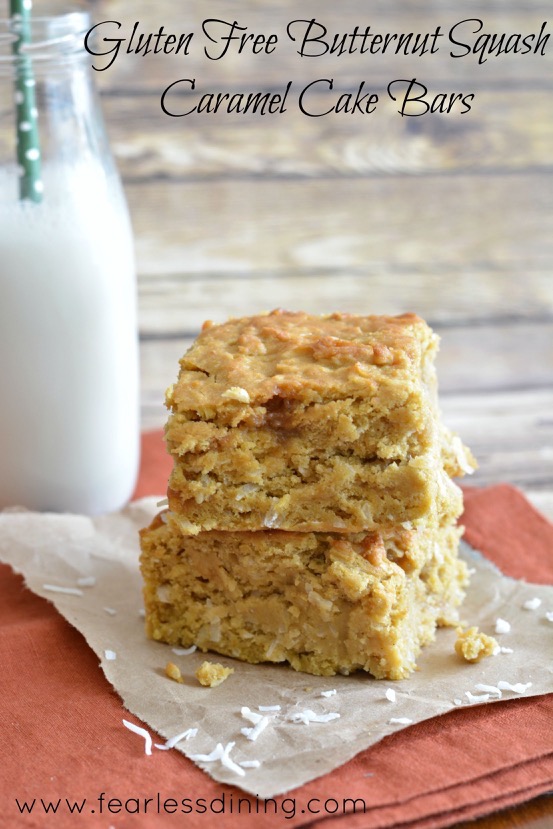 Sandi Gaertner is the genius behind Fearless Dining.  Her specialty is gluten free baking and she does such a great job.  You would never guess that so many of her recipes are completely gluten free.  Sandi found out years ago that her whole family has tested postive for gluten intolerance and that drove her to come up with delicious solutions that work well for her families needs.  Her blog also showcases restaurants in the Bay area that have gluten free options and she posts information on her blog.  Also, look at these bars!  They look  so fantastic!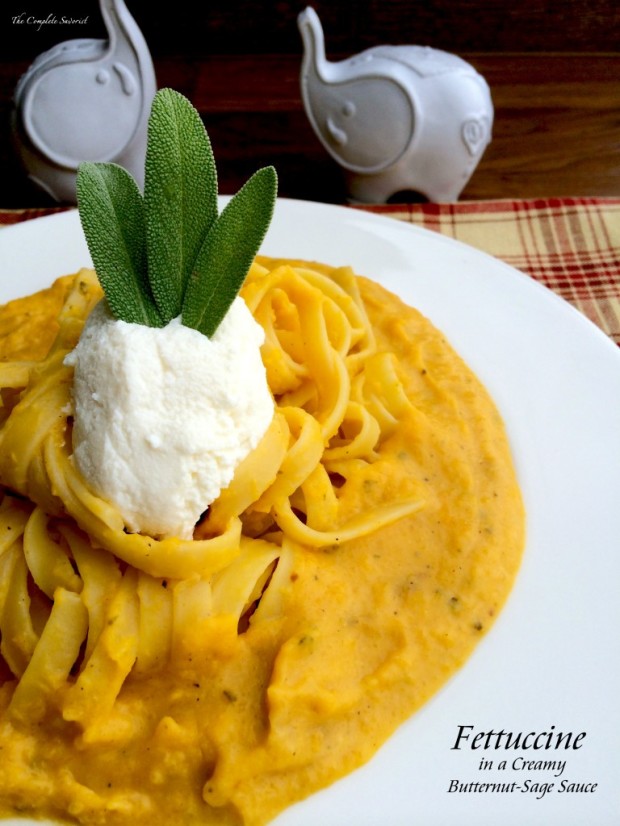 The Complete Savorist is the home of Michelle De La Cerda.  She is a food blogger who can trace her cooking roots back to her Grandmothers kitchen when she was a little girl.  Her recipes are simple, but so delicious.  She has quite the story about her personal journey on her About Me page.  She is a great person and her blog is full of full flavored recipes.  Squash and sage go so well together and Michelle nails this recipe right on the head!

Nagi Maehashi is behind the food blog RecipeTin Eats.  She lives in Australia and has had the opportunity to travel all over the world.  Her recipes are designed to be simple, everyday recipes that are fast and fresh.  Her blog is full of tasty delicious recipes and this pumpkin recipe doesn't disappoint!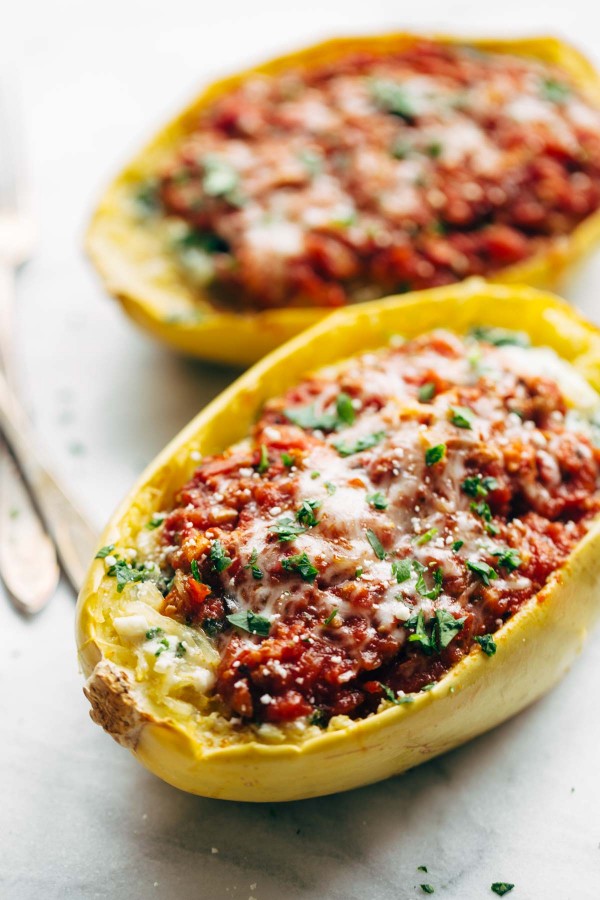 Lindsay from Pinch of Yum has probably some of the best food photography out there.  Her and her husband Bjork have been running their blog full time for the last couple of years and it is very popular not just among food bloggers, but everyone who is craving a good recipe.  They are a great resource for setting up your own food blog and use simple methods to create their dishes.  Spaghetti squash is one of my favorites and these lasagna boats look absolutely addicting.  Way to go Lindsay!

Chungah Rhee runs the very popular Damn Delicious food blog.  She gets millions of views to her blog every month and with pictures like this, are you surprised?  She resides in California and creates simple dishes that any home cook can create any day of the week.  These fritters do look pretty delicious.  Dare I say, damn delicious?
This simple mashed acorn squash dish was created by Katie at Wellness Mama.  Her focus is all about creating simple healthy recipes that are nutrient dense and more natural.  Having kids really helps you figure out your priorities in life and having her first one made her decide to do something about how her and her family ate.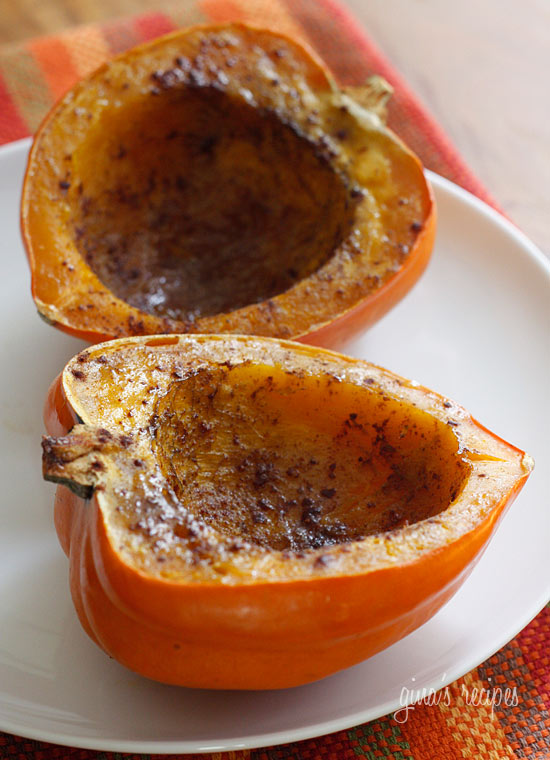 Skinny Taste has been featured on many other blogs and websites.  Gina Homolka is the creative mind behind this food blog and she has done everything from create healthy cookbooks and be featured on the food network.  Her recipes are full flavored and focus on being full flavored while still being healthy and nutrient dense.

Angela created the Oh She Glows food blog over 6 years ago and has over 500 recipes and growing.  She is an award winning blogger that has created best selling cookbooks, and a lot of her recipes are gluten and allergen free.  This butternut squash mac 'n cheese looks pretty amazing if I do say so myself!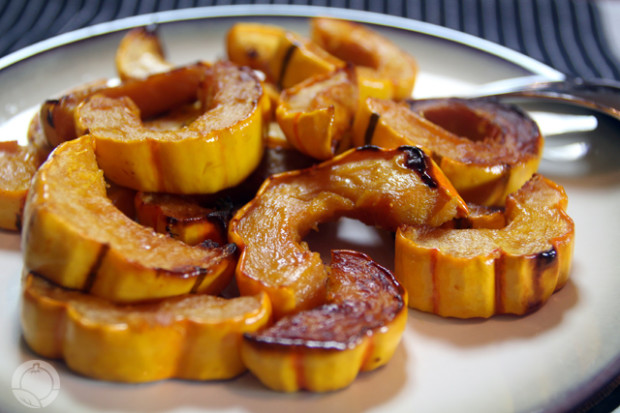 Darya Rose is the person behind Summer Tomato and is a neuroscience Ph.D as well as author.  She teaches you simple methods about how to get healthier and happier without dieting.  I really liked this recipe because delicata is a squash that isn't used nearly as much as a butternut or acorn squash and it has such a good flavor.  This is such a simple recipe.
Fall is one of my favorite times of year for ingredients, and I've used squash in my fair share of recipes.  One of my favorites would be one of my recent posts for a gluten free chicken noodle soup using spaghetti squash as the noodles.  This ingredient is so versatile and I thank these bloggers for creating these healthy squash recipes.
You may also like :