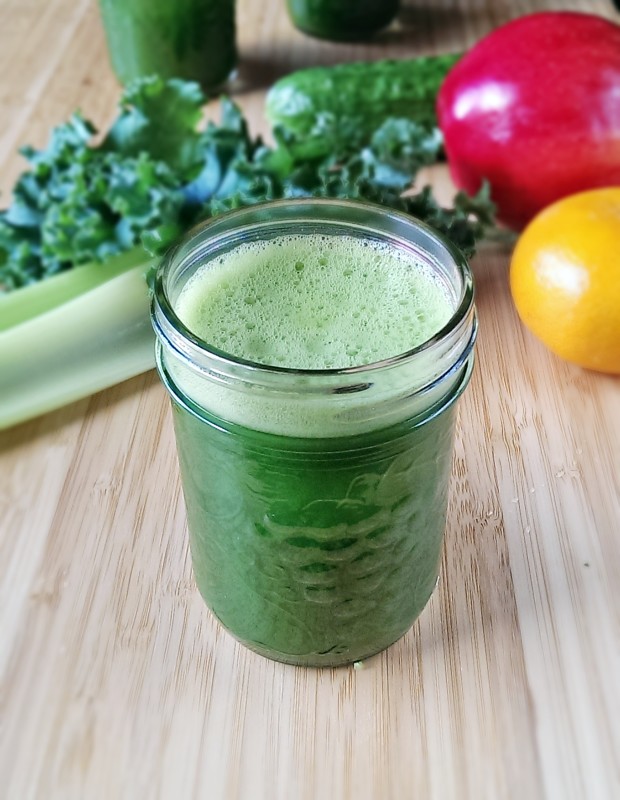 Well I am happy to say I have started juicing again.  Maybe it's the fact that we are getting a bit of warm weather here in Calgary finally, all I want to do is juice!  I miss how I feel once I get on a regular schedule of juicing once a day.  I've personally never done juice cleanses before, because I really enjoy eating food too!  I will probably start ordering from Spud again, and get some weekly organic produce delivered to our house.
When a lot of people want to start juicing, they won't know where to start.  They won't know how much of each fruit or vegetable to juice, and then they wonder why the end up with so little juice.  Even worse is when their juice doesn't taste good because they didn't add the right mixture of produce.
If you haven't yet, I highly recommend you read my introductory articles on juicing:
1.  What Juicer is Right For You?
2.  Juicing 101
The information above will give you a good head start on juicing.  Here are 7 great recipes that taste great, and are super healthy for you.  All of these recipes are for one single serving.
1.  All In Greens
1/3 head of kale
1/2 Gala apple
1/4 cucumber
1 stick of celery
1 mandarin orange
2.  "Beet It"
1 medium beet, whole
1 Gala apple
1 stalk of celery
1/4 cup of Italian parsley
3.  Best Breakfast
1 Gala Apple
1 mandarin orange
1/2 pint of organic raspberries
1/3 of a cucumber
4.  Just Green
1/3 head of kale
1/4 cup Italian parsley
1/3 cucumber
1 stalks of celery
1/2 pear (it's still green!)
5.  Sickness Be Gone
1 teaspoon of ginger whole
1/2 lemon
4 leaves of swiss chard
1/3 of a cucumber
1/2 gala apple
This one is a little strong, but shoot it back and it will make you feel better fast!
6.  Tropical
1 mandarin orange
1 cup of pineapple chunks
1/2 cup of organic strawberries
7.    Vitamin C
2 carrots
1 mandarin orange
1/2 lemon
1/2 gala apple
All it takes is a few simple ingredients to make a really high quality glass of juice.  The key when using a lot of green vegetables is to have a good balance of high water content fruit and vegetables.  Use produce like apples, celery, cucumber, or oranges to get extra liquid and sweetness in your juice, rather just a bitter taste from the leafy greens.  Try out these recipes and comment below and let me know what you think.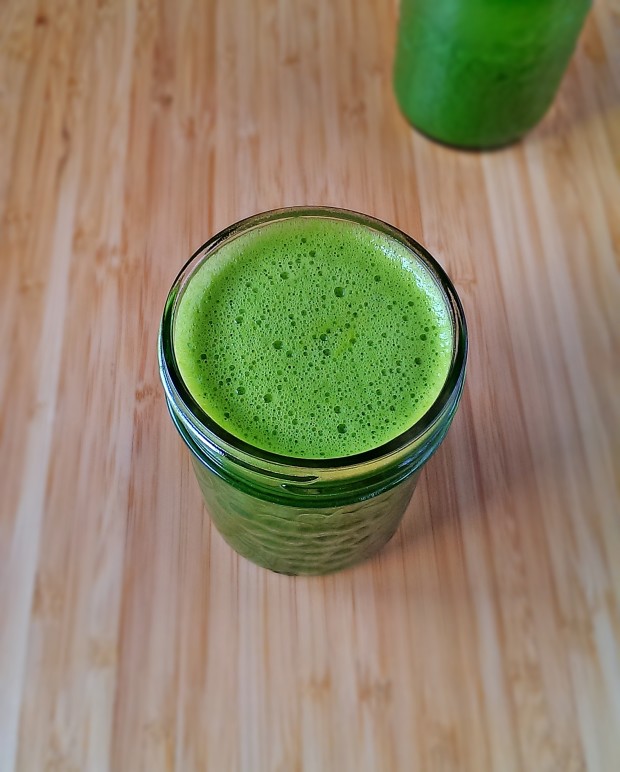 You may also like :